Summer Adventures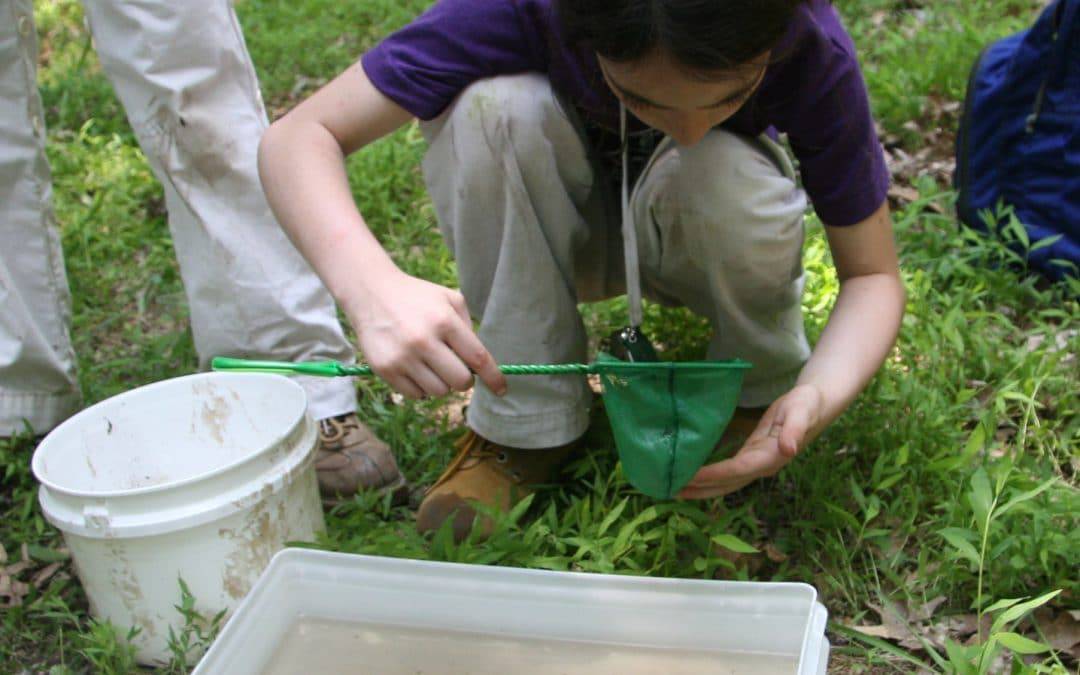 Summer is a time to explore, create, dream, and read. When I plan our summer program, I set specific daily goals, yet keep the schedule flexible enough for my children's spontaneous curiosity to prevail.
One morning as I prepared breakfast my girls discovered an ant nest. The rest of the morning was spent making an ant farm and studying ants. The girls drew pictures and wrote journal entries about the ants and their behavior. During our next library visit, we obtained many ant books. I could then copy pictures for Bit of Intelligence cards and create personalized homemade books for my girls.
Plans for our summer always include family get-togethers, museum visits, nature walks, camp-outs, making collections, making gardens, and taking advantage of local events such as parades and concerts in the park. Each of these activities is incorporated in our reading, Bits, Programs of Intelligence, and creative writing.
Family members can be a rich source of information and inspiration for young learners. Children who know about a relative's special interests will have no trouble involving that person in conversation.
One activity that we have enjoyed for several summers is keeping an ongoing species-sighting list. The children of the Evan Thomas Institute keep such a list when they camp and study natural history, and we have continued the idea at home. Each day we look for new species (mammals, flowers, trees, shrubs, insects, reptiles, and amphibians), identify them in guidebooks, then list their names on poster board.
Summer is also a great time for practical math, such as cooking, plotting temperature on a graph, totaling the distance traveled on a trip, or the total distance run each day. We visit a fruit stand every day to buy fresh corn and fruits that we don't have in our garden.
Since the stand is not busy, the girls have plenty of time to make the change to pay the bill. As babies they counted the pennies and the dollar bills, but now they are capable of weighing produce, determining price, paying and figuring out the change due.
Summer weather strongly influences my program because we don't have air conditioning. On the hottest days we accomplish our intellectual and social goals early in the day, then I pack food, books, and towels, and we enjoy a marathon swim day. We enjoy the pool days for social reasons. After a lesson with Mom, the girls always find friends to swim with them.
In order to allow the children's interests to lead the way, flexibility in our home program is important. The benefits are that the program is exciting and ever changing. I do, however, plan a loose schedule for us to follow: