Dr Tim O'Shea Vaccine Awareness / Holistic Nutrition Lecture Saturday, May 11, 2019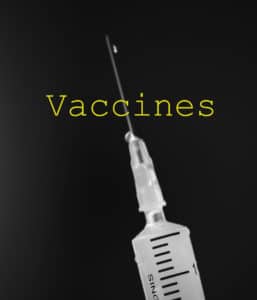 Dr Tim O'Shea
Vaccine Awareness / Holistic Nutrition Lecture
Saturday, May 11, 2019
9:00 AM – 5:00 PM
THE INSTITUTES for the ACHIEVEMENT of HUMAN POTENTIAL
8801 STENTON AVE. WYNDMOOR, PA 19038
Does it seem like medical freedom is under attack today?
Whether or not to vaccinate is probably the most momentous decision a parent will make in the life of their child. It must be an informed decision. Do you have the evidence to address these issues:
· Are vaccines 100% safe, and effective?
· How many children actually die from vaccines: CDC
· Vaccine risks – what do the manufacturers say?
· Who is healthier – vaccinated or unvaccinated?
· Is it your child or the state's?
· Does corporate media only present one side?
· The measles epidemic – was that real?
· Are there any other countries mandating 72 vaccines for their children?
· For those who choose not to vaccinate, what are the options?
· Vaccine injury detox protocol
· Processed vs. nutrient foods: cleanse or clog
· Tract and blood detox Dr. Tim O'Shea is the creator of www.thedoctorwithin.com and the author of Vaccination is not Immunization. Translated into 5 languages, with over 300 medical science sources, it is probably the most widely read book in the world for parents struggling with this decision.
His lectures on natural health, chiropractic, and blood detoxification are known worldwide.
We are happy to welcome him to Philadelphia for one day. Limited seating available – this event will sell out. Admission is $39; catered lunch will be available for purchase on site. Copies of Dr. O'Shea's book will also be available to purchase for $20.
Register today: https://www.eventbrite.com/e/dr-tim-oshea-tickets-59382750405
For more information: Kim@Gorman-Health.com