What To Do About Your Brain-injured Child: October 2023
"Know you can let all that frustration go now, because you have the tools to take charge after this course." 
Our parents have their say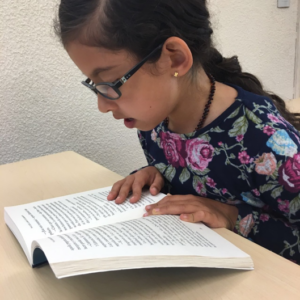 How will this change what you do for your child?
"I will expect more—aim higher—and pour more in."
Mother, Michigan
"I will look deeper at what is driving my son's behavior. It was incredible to consider it's not that he doesn't want to read, it's that he might not be able to see with convergence making it hard to read."
Mother, Virginia
"Profoundly. Even tonight my relationship with my child is stronger!! Siblings can know how to support and be proud of (instead of shy about) their family member!! They know they are changing the world around them."
Mother, Indiana
"I will create a great and healthy environment for my son, with clean air and put an intensive home program in place."
Mother, Croatia
"William will live on the floor!"
Mother, United Kingdom
"I will help my daughter to develop her physical abilities, intelligence, and ensure her physiology is at 100%, towards her independence in life."
Mother, Florida
"I thought this course was mainly for my son since he is having seizures and the only way of controlling them right now seemed to be the anti-convulsants. We are going to work hard at the Reading Program and the Mobility Program to help mature his brain.  After going through the course, I know that my daughter also needs this more now. We are going to sit down as a family and discuss the benefit of staying home now. She will be on the program, too."
Mother, South Dakota
"I will now engage and focus on creating a good program together with the family, so that what was learned during the course has an effect and purpose for the well-being of my daughter."
Father, California
"I will make many changes, starting with the home environment and nutrition, followed by the other programs. Of course, I will do the Intensive Treatment Program with The Institutes."
Mother, Ecuador
"It will change drastically. It will be a challenging and disciplined path, but with love, we can achieve a lot."
Aunt, Ecuador
"I can do things to help my son to catch up and more with his peers."
Mother, Finland
"I will always remember that if I didn't do what The Institutes has taught me than my son may live his life in a wheelchair without being able to read."
Mother, Maine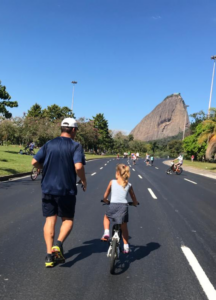 What is the most important thing you learned?
"You provide a breadth of programs and materials to support the parents of brain-injured children. They are all phenomenal! I couldn't find a more passionate, devoted, and caring group of professionals who deliver outstanding results when others claim those results are impossible!"
Mother, Indiana
"I learned that every child with a brain injury is capable of unimaginable improvement."
Father, Argentina
"That my son has a brain injury, which must be treated as what it is, an injury, and not a lifelong condition."
Mother, Ecuador
"The true potential of my son…not just functioning, or average, but well and possibly superior."
Mother, Michigan
"It is never too late to start The Institutes' program, be consistent, and persevere to the goal of improving children with brain injury."
Grandmother, Ecuador
"Neither of my children are at the top of The Institutes Developmental Profile, but the brain grows by use. I have the way to get them there."
Mother, South Dakota
"The floor is a way of life for William and will ultimately help him to move."
Mother, United Kingdom
"This course holds great value in helping both my daughters succeed in life, especially my daughter with a brain injury."
Father, California
"I believe that everything valuable I have learned cannot be contained in these lines. Undoubtedly, having so much hope with everything I learned is the most valuable. I had never thought of autism as a brain injury, and clearly, if we only treat the symptoms, the prospects are discouraging. I have learned so much information, with The Institutes Developmental Profile, and the guidelines for development. Undoubtedly, with love, perseverance, and work, we will achieve many things."
Aunt, Ecuador
"The most important thing I learned in this course is that our children can get better in all aspects, and that for two years we have been trying to find the right ways to improve my son's diet and you gave them to us."
Father, Quebec, Canada
What is your advice to a parent considering taking the course?
"If you ever thought, there must be more that I can do for my child, this course is for you.
 If you ever thought, I hope my child will accomplish more in life than what you have been told was possible, this course is for you.
If you ever thought, my child is way more intelligent that what his teachers or doctors are suggesting, this course is for you."
Mother, California
"Do not hesitate, do not waste any more time, start as soon as possible. And then do not miss a minute of the course, there is a lot of valuable information and the Staff does a great job conveying all of it."
Father, Florida
"This will be a frustrating experience.
This will be frustrating because when you understand the why, it seems so simple.
This will be frustrating because I am sure there have been professionals who have kept this secret from you.
This will be frustrating because this should be the standard of care, yet it is not.
 This will be frustrating because it should be the first thing every new mother learns when she finds out she is pregnant.
 Roll with the frustration and know you can let all that frustration go now, because you have the tools to take charge after this course."
Mother, South Dakota
"I would wholeheartedly recommend this course to any parent who feels they need help to transform their life. It's something unique I hadn't seen before; nobody will help you more than The Institutes for the Achievement of Human Potential and their wonderful team. It's a blessing."
Father, California
"What's stopping you? Don't wait until all else fails…do what is proven with successful results."
Mother, Pennsylvania
 "You should definitely take this course to get very good results with your children."
Mother, Ecuador
"Take the course, don't lose hope, this is what we have been looking for. Your child has the possibility to improve."
Aunt, Ecuador
"Do whatever you can to get there…NOW! I didn't find this course until years after I was desperately praying for it. This was the hardest part for me personally."
Mother, Indiana
"I would highly encourage any parent to consider taking this course. It's a must. It's also the only viable solution I know of for recovery of a brain-injured child."
Mother, Romania
"Be committed and dedicate your time and effort into this course."
Father, Texas
"Do it!!! It is worth all the time, energy, and money to receive a brand-new perspective of what is possible for your child and to have the tools and the support to help make it happen for him or her!!"
Mother, Michigan
"Go ahead, don't hesitate for a second."
Father, Quebec, Canada
"Take this course, especially if you need motivation and hope."
Mother, United Kingdom
"To definitely take this course, as it changes your way of thinking and most importantly, creates a lot of positivity and optimism for your child's future."
Mother, Croatia
"Let your love guide you because it is what will ultimately be the thing that saves your child. You may feel like you're the only one, but you have a community with The Institutes that will help you feel valued, right, and supported."
Mother, Virginia
"I know it's not easy, hearing 'brain injury' is overwhelming, and you think your child doesn't have it. But undoubtedly, you will learn so much that nothing will look the same. And before, seeing miniscule progress with little hope, do something now much more for your child."
Mother, Ecuador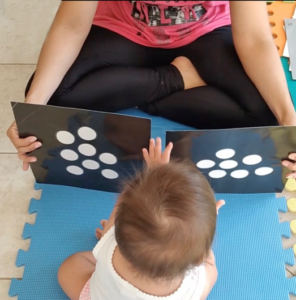 Was the course what you were expecting?
"I am not really sure what I was expecting…being able to ask questions and go into breakout rooms was surprising, and hugely helpful!! And I could listen in on others' questions and the answers also, a big benefit!"
Mother, Michigan
"I did not know what to expect, I have received a lot of information to begin working with my son, this is the beginning of his recovery, and we are looking forward to a visit to The Institutes, too. I am also extremely happy that I can use what I learned in the course for my other two children as well. How to teach your child to read is an amazing gift for all of us."
Mother, Romania
"Not really, it was much better than I expected. This course holds great value because it provides us with all kinds of tools to make our children successful, including the entire family."
Father, California
"At the beginning, it was overwhelming. Basically, my ingrained information for years about what I believed was shattered to be replaced by real information, and I am very thankful for it."
Mother, Ecuador
"It was so much more."
Mother, South Dakota
"Yes, and more."
Mother, Virginia                                                                       
"Yes, and even more"
Father, Quebec, Canada
"It exceeded my expectations."
Father, Texas
"Way surpassed expectations!"
Mother, Indiana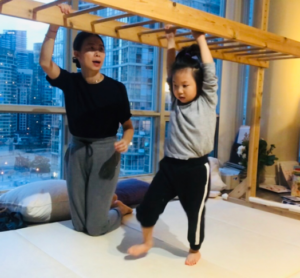 What was the best thing about the course?
"The team. And it is impressive to realize there are members of the team who are parents to a brain-injured child who recovered, and they have first-hand knowledge of what we feel and experience."
Mother, Romania
"That it's an answer to a problem when there WAS none."
Mother, Maine
 "What I loved most about the course is that it can be applied to healthy children, too. It allows your whole family to participate in the development of the child with the brain injury."
Mother, Ecuador
"Very clear and detailed instructions how to create different parts of the program and explaining why behind everything."
Mother, Croatia
"All the time for questions to be answered in the group and in breakout rooms. And being able to hear other people's questions. Sometimes we haven't thought of it ourselves but the answer benefits everyone."
Mother, Pennsylvania
"One of the best things about the course is the opportunities provided to talk to the Staff. After reading the book I had questions, this is a great opportunity to get to do that."
Mother, California
"Understanding the functioning of the human brain."
Father, Florida 
"All of the experts in one place for all of the various questions racing around in your head. And the way the course is taught."
Mother, Michigan
"The Staff is so helpful and willing to answer all questions – take advantage of that!"
Mother, South Dakota
 "Learning The Institutes' Development Profile, understanding neurological age, and how to create a program for our specific child."
Mother, Virginia
"Overall, all the content is very interesting and has many positive aspects that can greatly assist in a child's development. What I highlight the most is the great knowledge Glenn Doman possesses, it captivated me. The part where Janet Doman reads verses from the Bible was something that moved me and made me feel secure, knowing that we are in good hands."
Father, California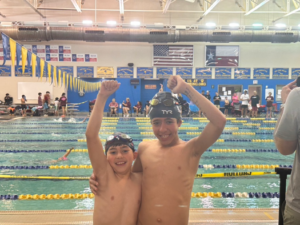 Was it worth the time,
effort, and money it cost?
"ABSOLUTELY!!! If I had to do something over again, I wish I had found out my son had Trisomy 21 before he was born and I could have attended this course while pregnant."
Mother, Michigan
 "Yes. If there is anything I would do differently now, it would be to have enrolled in this course 18 months ago. Thank you to the Staff for sharing such valuable information and giving us courage."
Father, Texas
"Yes. And I wish the memory of the book "What to Do About Your Brain-Injured Child" would have popped back into my head six months ago when I first saw my youngest child was behind for his age."
Mother, Maine
"Priceless! Way more than worth it!"
Mother, Indiana
"The value of the content is priceless especially considering the potential for my little one to heal. Every second, every ounce of energy and every cent was well worth it. I am so grateful I was guided to this course. Thank you for sharing all the love, wisdom and instruction on how to help heal our kids and make the world a better place. May peace be with you."
Mother, Virginia
"YES! No one, no doctors, no therapists, no organizations, tell you what I learned from The Institutes. Keep it up! You are not just saving lives of the children but also of the families, including the siblings! THANK YOU!"
Mother, Pennsylvania
"Absolutely! I already recommended The Institutes to doctors and hospitals in my country. They were amazed by the results of this treatment and have already recommended The Institutes to other parents and doctors. Thank you for this wonderful experience and I look forward to meeting you in person for even more magic. It's been my pleasure to connect with all and every single one of you!"
Mother, Romania
"YES!! Thank you so much for this course! It was so well-organized and flowed wonderfully. I have worked from home for over 10 years, and this was the smoothest online meeting especially all day. (I would do the course three years ago that is what I would do differently)."
Mother, California
"Every cent and minute invested has been worth it. I will become Ecuador's biggest advocate for spreading the message about The Institutes."
Mother, Ecuador
"Definitely yes, more than the money paid, it's the content that holds great value for everyone present; this is something very valuable. This course was very intensive, and anyone can achieve it with the tools given to us.
Thank you very much for giving us the opportunity and making this course possible, as there is nothing like it. Thank you to each member of the Staff for the great help you provide to each of us.
You are people with great values. I wish there were more people on this planet like you."
Father, California
"Yes, for us everything was there in the course, and even more than we thought would be."
Father, Quebec, Canada
"Yes, the structure was good, and I knew what to expect each day."
Mother, United Kingdom
"Yes, thank you for teaching me, it is extremely valuable experience as it changed my whole way of thinking!
Mother, Croatia
"Yes!!! It's a good investment in my child's health and future."
Mother, New York