What To Do About Your Brain-injured Child: June 2022
Our Parents Have their say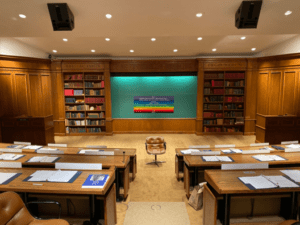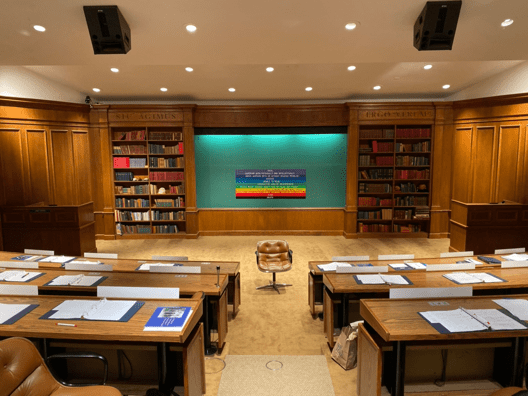 What is the most important
thing you have learned from this course?
"We learned always about the brain, and the why behind everything."
Father, Ecuador
"To be able to change the way I see my son. Today that I finish the course I have a light on the path of hope, and I leave with the certainty that The Institutes are the hands of God on earth."
Mother, New York
"That the brain is a magnificent organ. That a brain injury, however, severe it may be, can be treated, and not a sentence of something irremediable. This course completely changed the cruel concept and prognosis of doctors who give up and want us to give up without a fight. Lack of knowledge can destroy us. Infinite thanks to The Institutes for having opened a door of hope and for showing us light on our path."
Mother, Ecuador
"During this last year in which I walked with my daughter to  specialists, doctors, schools, therapies…I always had a mother's hunch that in some corner of the world I would find something better to do for her, and today, without fear of making a mistake, I would say I have found it."
Mother, Florida
"I learned to see my son with his great potential."
Mother, Argentina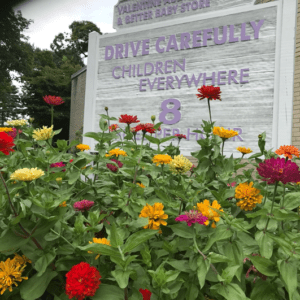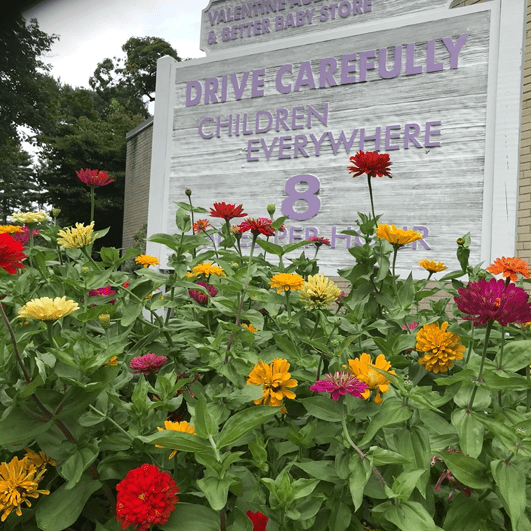 How will this change what you do for your child in the future?
"I will not feel hopeless inside, and approach my son and the prospect of his future with joy and eagerness. Then I will focus our family on devoting our time and attention to giving our all to this program so our boy can be successful." 
Mother, Maryland
"I will be able now to dedicate my time on a better program, better adventure, and most of all, better progression and opportunities for my daughter's future."
Mother, Tennessee
"This course is my answer. When my son was born and we were told about his Trisomy 21, and they gave me my baby and after I told him I love him I thought 'What am I going to do to help you?' and my mind went blank. Today, that blank was transformed into a fight where there is so much to do."
Mother, Argentina
"I am the grandmother, I will strongly encourage both parents of my grandchild to attend this course, not merely the mother."
Grandmother, Pennsylvania
"I now consider my hurt child to be a person, to be respected and interacted with, just like any other."
Mother, Canada
"Now I understand why I do everything and not just doing things without sense."
Father, Argentina
"Everything will change, 360 degrees, because we want our family life and our environment to improve, to make every possible use of this program for our hurt son, and his siblings, too."                       
Mother, Argentina
"This course changes everything, by putting this program into practice, it will change our life to a much richer one."
Mother, Florida
"Our family life will be restored. My 12 year old daughter will help me with her hurt brother, and at the same time, I have an 18 month old who I will teach. My family will make the best team."
Mother, Ecuador
"From heaven to earth. I am looking to see my son reach his greatest potential now."
Mother, New York
"I have learned how to help my child's brain development, and it will be vital for the development of his life at all stages."
Mother, Argentina
"This course will change all aspects, 100%, to achieve the optimum, by putting into practice to the letter everything enriching that we have been taught."
Father, Ecuador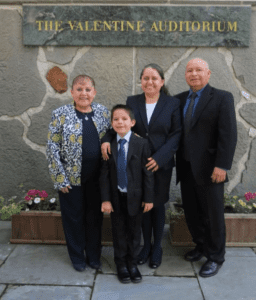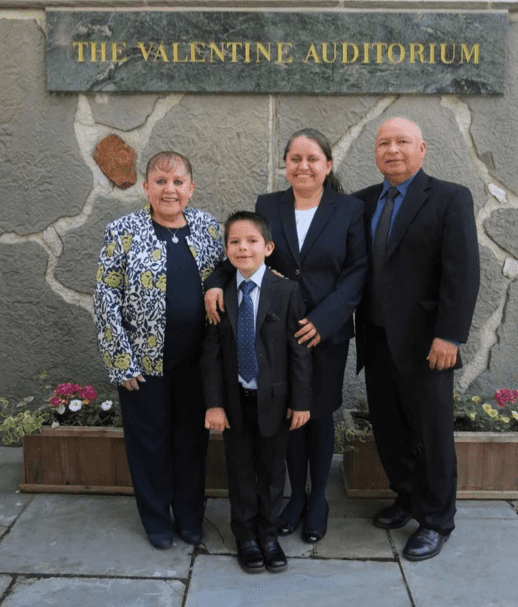 Was the course that you were expecting?
"It was what I expected and much more!! The way in which the information given is so spectacular and organized, everything has a reason, all the explanations are really fantastic, I'm glad I attended."
Mother, Argentina
"Yes, it was just what we were looking for for our son."
Father, Argentina
"This course was better than I expected. It was very informative and enlightening to say the least."
Mother, Tennessee
"I am very impressed by the depth of knowledge, systematic approach, mixture of seriousness and joy and discipline, playfulness and generosity of The Institutes Staff."
 Grandmother, Pennsylvania
"Yes, and mostly because it is the rock that I am going to embrace for the development of my son, the course is an immense YES YOU CAN because it is unlimited in possibilities."
Mother, Argentina
 "This course exceeded my expectations!"
Mother, Maryland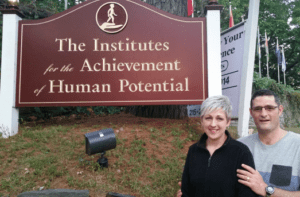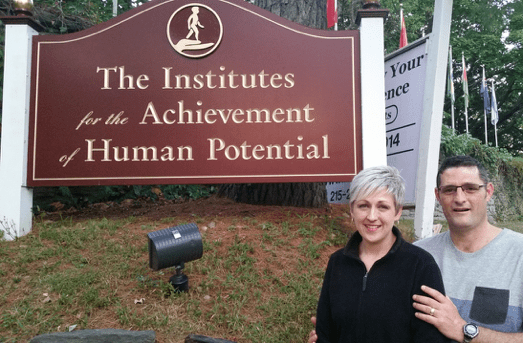 What would be your advice to a parent considering this course?
"My advice would be to be open to understanding everything the instructors are teaching. They have done the research for us as far as what works for the brain-injured child. Trust them, trust the process, and most of all have faith in yourself and your child. Dream bigger than you have before so that you will have the best chance of succeeding."
Mother, Tennessee
"Be prepared to learn a lot and work hard. You will need to be totally dedicated during the day and set aside time in the evenings for homework, too. You will not be able to multi-task for this class even if it is online!"
Mother, Maryland
"Be serious about fully engaging with the lectures. Surrender your iPhone. There are no words wasted in this course. Each word is important. Don't miss them."
 Grandmother, Pennsylvania
"To all parents with brain-injured child, take the course and see it work for you. Besides we as parents will do everything for our kids, be it a hurt kid or not. This may be the hope we've been praying for."
Father & Health care professional, California
"First, I will give them the book, "What to Do About Your Brain-Injured Child", I consider the book has a life of its own, for a father or mother with a brain-injured child. In the time it takes to read it, they will laugh and cry and rest and finally they would say I NEED TO DO THE COURSE. It is one of the few books that makes you understand, and fills you with hope."
Mother, Florida
"To put it first in the lists of their priorities, because particularly in my situation it was almost impossible for me to take it, but this was at the top of my priorities. The classes were given in such a magical way that today I am certified. Whoever considers it, has to do it.  There is no doubt."
Mother, Argentina
"The approach is impeccable, the way the Staff empathize with us and make us feel sheltered and protected. My advice to parents is: listen carefully, never dismiss the knowledge that experience gives because it is the only tangible thing, never dismiss the clinical eyes of people who have dared to challenge scientific institutions. Scientific studies do not guarantee success, but seeing your child, yes, understanding your child, yes, knowing your child, yes, that guarantees success."
Mother, Argentina
"Do not hesitate. Finally all the instructions are completely clear."
Mother, Spain
"Take this course, you will receive the necessary tools, and meet a group of professionals guiding you in every step."
Mother, Florida
"This is the best thing that can happen in your life."                
Mother, Ecuador
"Open mind, don't panic, look for the opportunity, there is always time."
Father, Mexico
"If your economic condition allows you, you do it. There is no point of waste in it. It's all learning and achievement from this point and onwards. I really felt a huge emotion and from the moment I knew we could do it, it was really such an emotion that I didn't stop crying. I remember I was working when my husband told me 'I think we will be able to do it'. I burst with happiness."
Mother, Argentina
"Everything I read in the book "What to Do About Your Brain-Injured Child" was my experience completely. I went to other therapies from the time my son was two months old and after five months I did not see any changes, I took him out. After reading the book, I could understand why. I now hope to make a good program with my son and God says what he can do or what he cannot do, not the orthopedists, not a neurologist. I have always known that my son is very intelligent, and if you believe and live in a similar situation, do not let more time pass, time is worth gold."
Mother, Ecuador
"To take it, to deposit all your faith and trust, that you have something to do for your son and it is HERE AND NOW, not to hesitate, it will be the best investment of your life. I know it's scary but with love and dedication, anything is possible."
Mother, Spain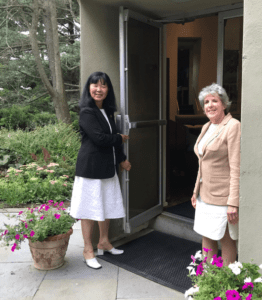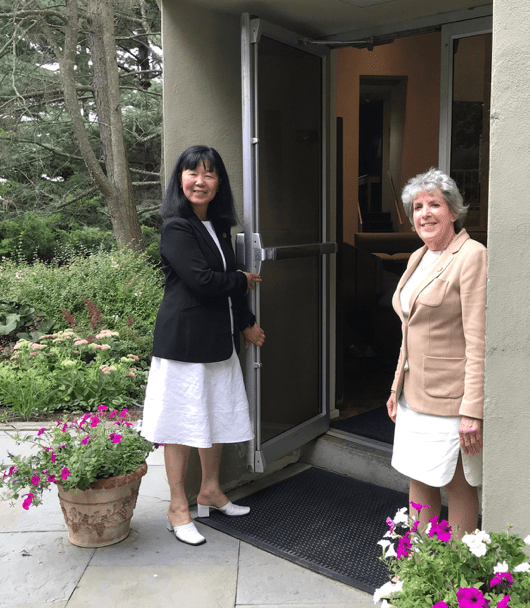 What was the best thing about the course?
"All of the instructors' knowledge and the professionalism was superb. The best thing was learning that there is more hope for our child than we thought."
Mother, Tennessee
"The mix of media formats to present the information and the amazing knowledgeable and attentive Staff. I felt always so encouraged and supported by them-which isn't easy to do online. I felt the warmth and love the Staff have for their roles and for the families- another thing not easy to 'project' online but you did it!"
 Mother, Maryland
"I loved meeting Glenn Doman. What a wonderful and generous way for The Institutes to let us hear his words directly, experience his humor and witness his emotions."
Grandmother, Pennsylvania
"The best thing about his course is that it changed my thinking about my brain-injured child."
Father & Health Care Professional, California
"We discovered many new ideas of how to start the intervention for a brain-injured child. Now we have a different approach for our son."
Father, Pakistan
"To learn how to evaluate my daughter, and to create a program for her, and have sessions in separate rooms with experts."
Mother, Ecuador
"Being able to share the course information and time with my wife."
Father, Ecuador
"Feeling like I'm not crazy for not settling for what the system wants. To meet a great team full of empathy, love and good disposition who love their work."
Mother, Spain
"The best part of the course was discovering the infinite capacity of my son's brain, the way it was explained how the brain grows and develops. I was shocked by the information shared with us, how Glenn and Janet Doman's words apply to this day. Technology can change, the environment of the world can change, but our brain will continue to develop naturally, no matter the era, and endless variables. The brain is and will continue to be the main engine of our body."
Mother, Mexico
"I think it is a course that takes you by the hand and does not let go, in other words, everything is very important from Day 1."
Mother, Argentina
"Absolutely everything."
Mother, Florida
"All. The organization and valuable information obtained."
Mother, Florida
"THE WHOLE course was pure enrichment. It is a whole set that works in its entirety and everything is realized."
Mother, Argentina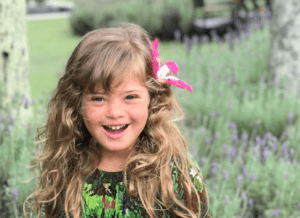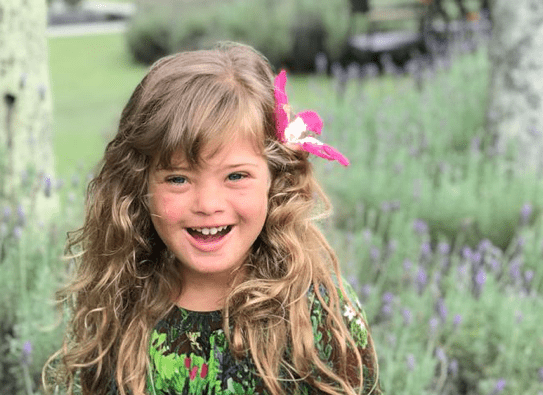 Was it worth the time, effort, and money it cost?
"Yes, it was well worth the time and money. I'm sure like myself and my family, there are many families that have spent more on therapies, adaptive equipment, and time than it cost for this course. You can't put a price on the valuable information taught."
Mother, Tennessee
"I loved every minute of it. For sure it was worth it."
Grandmother, Pennsylvania
"Every penny, for a better future for our son."
Father, Argentina
"1000 times, every second."
Mother, Argentina
"100% I am a renewed Mom."
Mother, Florida
"Every minute, every late night, and every penny."
Mother, Spain
"Totally it was worth it! You can't imagine the happiness I still feel for choosing to do it and having had the opportunity."
 Mother, Argentina
"The way the course is designed is perfect."
 Mother, Florida
"To the Staff- You are all fantastic and dedicated that I find myself very inspired by your energy, knowledge and the impact your work has, thank you for all that you do!"
Mother, Maryland
"I am grateful for the knowledge the entire staff has presented. I love that everyone has such a culturally different background. I am one that really appreciates the WHY and not just the HOW so I appreciate that as well when explaining the concepts. It motivates me to learn that I will be the one responsible to help my daughter succeed to her true potential."
Mother, Tennessee
"A pleasure to have met the GREAT INSTITUTES TEAM, all without exception. They are noted for the love and dedication with which they work for all children with brain injuries."
Mother, Florida
"The experience was spectacular, everything was organized. Thank you to the Staff for sharing your knowledge with the parents who need it, to fill us with hope and to continue teaching all who need you."
Mother, Argentina
"THANK YOU, THANK YOU, THANK YOU FOR THIS INCREDIBLE OPPORTUNITY TO CHANGE OUR LIVES."
Father, Argentina
"Thank You Very Much
The Lord Bless you and keep you
The Lord lifts his face to shine upon you
And give you peace."
Father & Health Care Professional, California