Coming Home
Children return to The Institutes for their revisit after 18 months of home program.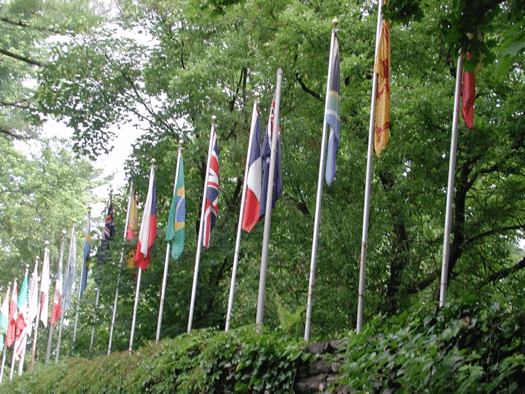 Let's visit a typical week at The Institutes.
Families have come from Germany, Uruguay, Venezuela, Qatar, Australia, and Slovenia. They are here from five continents – North America, South America, Europe, Asia, and Australia
Each family has been working hard at home on the Intensive Treatment Program. They return for a revisit every six months. In between each visit they are in frequent contact with the staff when they have questions or some challenge arises.
Austin's father comments "Knowledge…is Power! Not only knowing what to do and why, but giving us as parents the encouragement and strength to help our kids. The Program is tried and true, and continually improving to make our kids better and better."
Families return each visit with the families that started when they began. These families have all been on the program for eighteen months. In just a year and a half these children have collectively achieved 24 major victories – Seeing, Reading, Understanding, Crawling, Writing, Detoxification, and Health.
Hana from Slovenia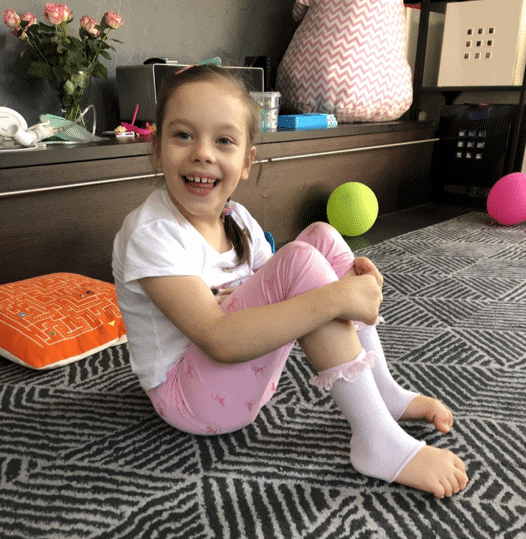 Hana was diagnosed with cerebral palsy as an infant, and epilepsy soon after. At five years of age, Hana could not sit or walk, and could use only one hand poorly.
Today, at seven years of age, Hana can crawl and creep, and is beginning to walk. She understands, speaks, reads and writes in two languages, and is well ahead of her peers intellectually.
She is no longer on anti-convulsant medication and no longer has seizures. She has achieved perfect health for a full year!
George from Australia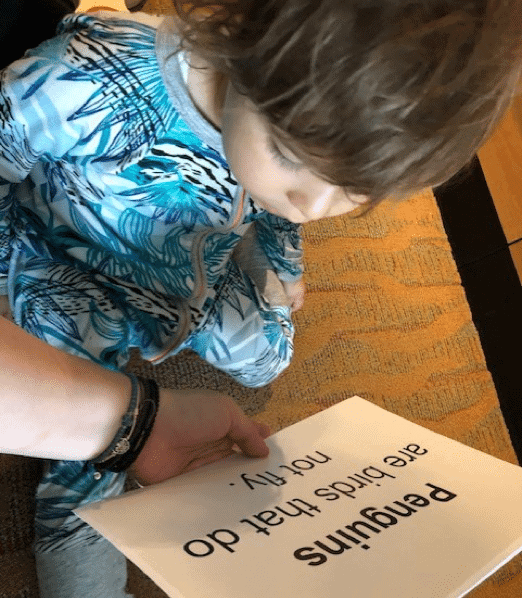 George had an intraventricular hemorrhage before birth, and required brain surgery to install a shunt at two months of age. He was diagnosed with hydrocephaly, cerebral palsy, and hemiplegia.
At fifteen months, George had poor vision, and was not yet able to move.
Within six months of the Intensive Treatment Program, George was crawling on his belly all around the house, and was very observant now with improved vision.
Today, at two years of age, George is creeping on his hands and knees, and beginning to talk. He loves books and has enjoyed great health for more than a year.
Mathieu from Qatar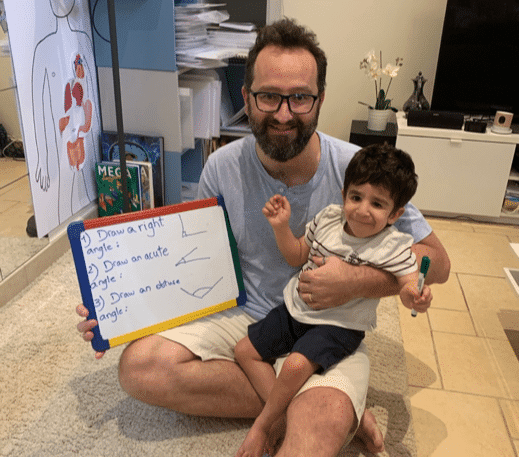 Mathieu was born by emergency c-section, and spent nine months in the Neonatal Intensive Care Unit with respiratory, cardiac, and feeding problems.
He was diagnosed with hypoxic brain injury and brain malformations, and began having seizures. He was tube fed and needed oxygen support day and night.
At two years of age, Mathieu had poor vision and was unable to move. He was on anti-convulsant medication and continued to need oxygen support during the night.
Today, at three years of age, Mathieu sees and hears well, and can crawl on his belly. He is no longer tube fed, and does not have seizures. His progress in health, nutrition, and weaning off anti-convulsant medication is impressive.
He is an especially intelligent boy, who loves to read, learn, and solve math equations.
Isaac from Venezuela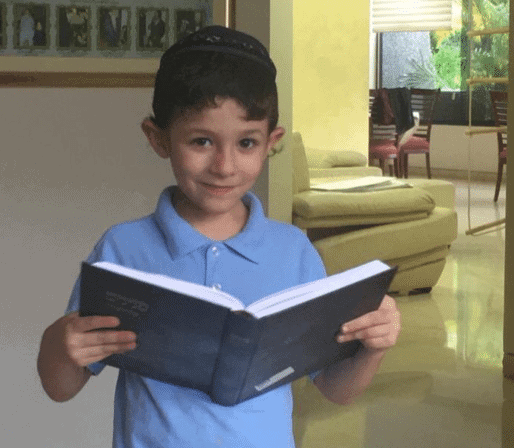 Isaac was behind other children his age as an infant, he had difficulty seeing and hearing, and was diagnosed as hypotonic with slow development in mobility. At three years of age, he had only three words of speech. He was diagnosed with attention deficit disorder, and at six years of age, he was not ready to enter school to learn to read and write.
Today, at eight years of age, Isaac can read, write, and speak in paragraphs. He rides a bicycle, and enjoys very good health, he has not had an illness for a year and a half!
Sofia from Germany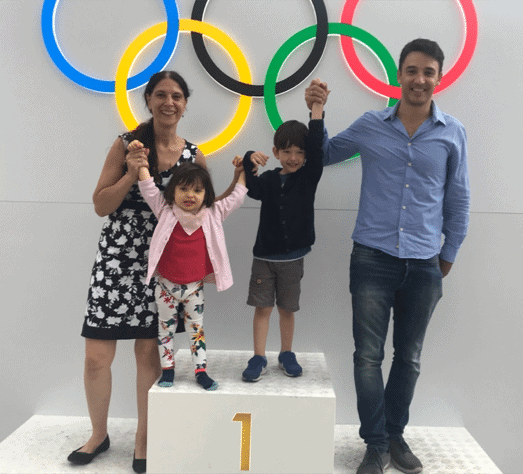 Sofia developed normally until just before her second birthday when she began to regress, losing her eye contact, speech, and mobility development.
Today, at three years of age, Sofia has started the first steps in learning to walk. She is learning to read, and she especially likes science and math. Her Dad is her teacher, and she is bilingual in Spanish and German, and she is beginning English.
Austin from the United States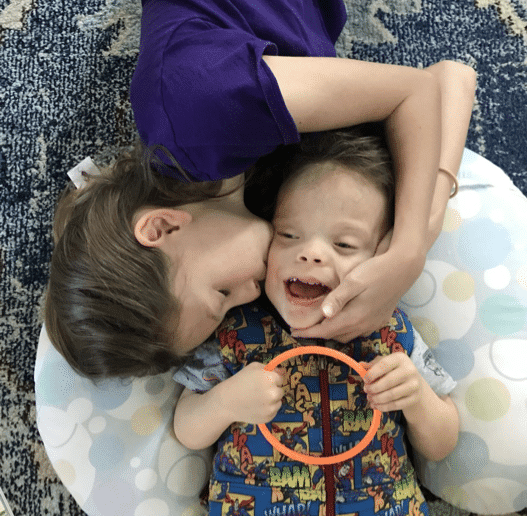 "My child fought for his life in the Neonatal Intensive Care Unit, we spent 140 days there due to his premature birth at 25 weeks. We found out he had a brain bleed at birth and also had Pallister-Killian Syndrome"
At 18 months of age, Austin was blind, immobile, and could not use his hands or speak.
Mother says "He fought so hard, why would we stop once he got home? I could not sit by and believe what I was told about his poor prognosis."
Today, at four years of age, Austin is seeing well. He is beginning to crawl, speak, and use his hands. He likes to solve math equations and enjoys biographies and reading books about science and history.
Our family, our lives, and Austin most especially have changed dramatically due to the Intensive Treatment Program, all for the better."*
He is now healthier than ever, and has good energy, endurance, strength, and speed.
"Austin is our priority, and we all want to see him succeed. Austin is not the only one in our family getting better, we all are!"
Each of these families has its own unique story. Each comes from a different country and culture but the things that they have in common are far more important than their differences. These families have discovered that working together to help their brain-injured child has not only changed their child dramatically but the whole family is stronger and happier.