Remembering Glenn Doman on his Birthday
We are celebrating the life of Glenn Doman today and we welcome anyone and everyone who wants to help us embrace the life of this wonderful man.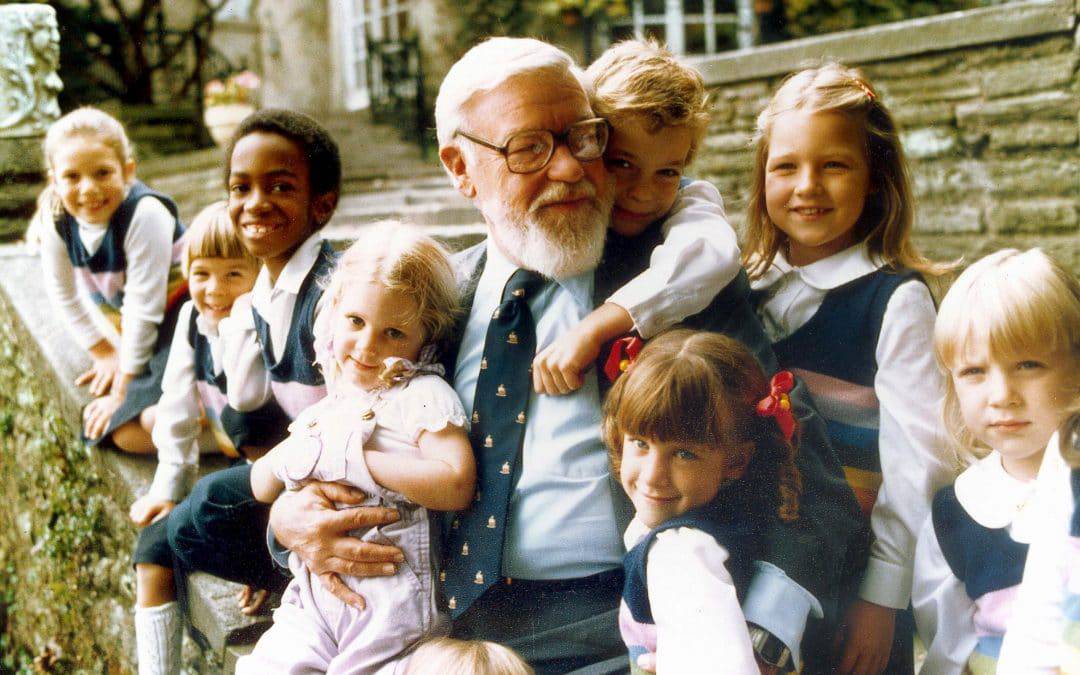 95 Years Still making the world a better place every day.
Ways to Celebrate
Take a moment, write a birthday toast to Glenn then toast him. (He would love that) If you like, send us your toast.
Get your whole team together – every family member – every patterner -everyone who matters to your hurt kid, and sing a rousing chorus of "Happy Birthday" or whatever song you think Glenn would like. He loved to sing even though he was very tone deaf!
Today call your twenty-year-old "baby" who you taught to read 19 years ago and together toast the man who inspired you to do that.
Give someone who needs it a copy of "How To Teach Your Baby To Read" or "What To Do About Your Brain-injured Child" today.
Today tell a parent of a hurt child about "The Pathway To Wellness" online course.
Give your favorite library your favorite GJD book before the sunsets today.
Today write to us and tell us your story and the story of your child and why you celebrate the life of Glenn Doman.
Join the donors who are helping The Institutes by giving to The Founder's Fund today to honor Glenn.
If you are already a donor find another generous and kind person who wants to make the world a better place and encourage them to become a donor to The Founder's Fund today.
If you have a question about your baby, your child, or your hurt child or if you need our help, take the time today to call or email us. There is nothing that would make Glenn happier than to know we are helping you to get the help you need for your child.
Find your own unique and wonderful way to celebrate Glenn's life today and tell us about it!