Academic Achievement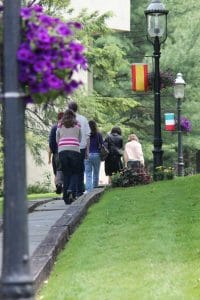 The Academic Achievement of Michael
I attended the How To Multiply Your Baby's Intelligence Course in December 1981 as a new mother (our son, Michael, was then 13 months old) and my husband attended a year or so later. The information and wisdom The Institutes shared with us allow us to call him Dr. Warren as of today.
Michael attended St. Andrews University in Scotland as an undergraduate and received a Master's Degree in Philosophy after 4 years (he was on the accelerated program after two years as an undergraduate, one in which a Master's can be awarded, rather than an undergrad degree). For the past 6 years, he has been at Carnegie Melon University in Pittsburg, where he was awarded a Master's in Logic and Computation and another Master's in Mathematics, and today the Ph.D. after a course of study in Applied and Theoretical Logic.
Tomorrow he is on his way to the University of Ottawa where he will continue his research and teaching in a post-doc position.
We know that the lessons we as parents learned at The Institutes, the attitudes we had toward our son and the work we did with him as a result of those lessons were immensely important to the success he has achieved not only academically, but as a wonderful, kind, well-rounded human being. Again, our sincerest thanks and appreciation to The Institutes. And our love to Glenn Doman and his family for all you do and have done.
By Carol W., California