What To Do About Your Brain-injured Child August 2023
"The best thing was knowing that as a parent of a child with a brain injury, we are not alone."
Our Parents Have their Say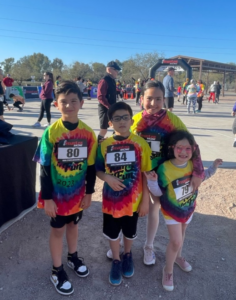 What is the most important thing you have learned from this course?
"That we are NOT going to give up. There is a A LOT of work to do – however. Six months could give my daughter a new life."
Mother, Massachusetts
"That I can truly help all five of my children with what I learned in this course."
Mother, Texas
"The most important take away from this course for me is a combination of
1) The knowledge about how the brain works and the understanding of why a certain approach therefore will work in developing the brain.
2) A detailed, practical action program to practice with my child that gives me hope and a feeling of actually doing something concrete to help her develop."
Mother, Sweden
"That every brain-injured child is a survivor, that the brain is an amazing organ that can and will grow when given the right opportunity and program."
Mother, California
"I learned what to do about my brain-injured child!
I learned how to evaluate where he is neurologically, and how to stimulate him and provide him with appropriate opportunities so he can bridge the gap between his neurological age and his chronological age.
I learned that the brain can really change, and that it's not some magical mystical thing. It is very concrete – you give input in a way that can actually reach the brain and influence it to change and grow.
Mother, Kansas
"That my daughter is especially brilliant in accomplishing whatever she sets her mind to, that there is always a solution for a brain injury, that everything they've told me that my daughter wouldn't do, she now does even better than a healthy child.
Now, God is answering my daily prayers…there must be something different for my daughter, and it's you The Institutes for the Achievement of Human Potential…THANK YOU, THANK YOU A THOUSAND TIMES."
Mother, Guatemala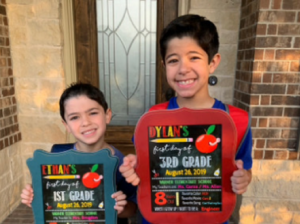 How will this change what you do for your child in the future?
 "I can now help my daughter intellectually, physically, overall."
Father, Guatemala
"It changes completely because I have a great hope that my child can now develop."
Mother, Ecuador
"It will provide her with a better quality of life and she will be immensely happy to be more independent and have better health."
Mother, Guatemala
"I am so dedicated and committed to not only have my son become one of your success stories…but to help many other children become impacted by this program by spreading the word."
Mother, Australia
"We will provide stimulation to my son's senses that we previously haven't been giving, and we will provide him opportunity to move that we also haven't been giving. We'll do patterning, so he learns what it feels like to move, and we'll increase oxygen to his brain."
Mother, Kansas
"I will use the tools provided through this course to help provide my son the sensory feed in all areas where he needs perfection so he can not only be an independent human being in his daily life but even surpass his peers in all areas he chooses to pursue."
Mother, New York
"It will change everything. It will change how I work physically with my child and how I stimulate her intellectually."
Mother, Sweden
"Time to go back to clean eating and keep it that way, no getting lazy!
Mother, Texas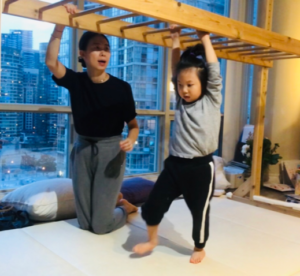 Was the course what you were expecting?
 "It was more of everything. More information on the brain, and more actual treatment actions."
Mother, Sweden
"Actually much more thorough and well explained to be able to answer "WHY" to the problem my son has, and to treat it, to overcome it."
Mother, New York
"I am significantly more prepared to start our home program than I would have been reading the books alone. "
Mother, Kansas
"The preparation material was very well thought out and the support we were given throughout the course was wonderful.
The course itself was wonderful…even more that I was expecting. I learnt so much and now have the tools to help my son become well and happy in life. Thank you from the bottom of my heart."
Mother, Australia
"It exceeded my expectations. I learned so much and now I'm more focused on what I want for my daughter."
Mother, Guatemala
"Although my wife had already taken the course, I'm surprised by so many wonderful hidden things I learned."
Father, Florida
"Yes, it was very effective and motivating for me, who had lost hope that my child would improve substantially."
Mother, Ecuador
"Much more than I expected, it truly exceeded my expectations."
Father, Guatemala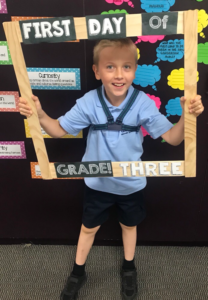 What would be your advice to a parent considering taking this course?
"That it will be the best decision they'll ever make in their life."
Father, Guatemala
"Read the books beforehand and enter with the greatest faith and as much time as possible so as not to miss anything, every minute is important."
Mother, Ecuador
"To take it as soon as possible, time is a great enemy, and not knowing is like not seeing."
Father, Florida
"To do everything possible and impossible to take the course because it will answer many questions and provide a new perspective on where you want to lead your brain-injured child."
Mother, Guatemala
"This is where you can finally get off the merry go round of professionals and practitioners that have been getting you nowhere. The Institutes for the Achievement of Human Potential will lovingly embrace you in their arms of support and give you the tools and resources you need to proactively bring your child to a place of wellness. The search is over! Now it's just for YOU to take the leap of faith!"                                           
Mother, Australia
"Take it together, my husband didn't take the course with me, and while he is supportive of everything, he just doesn't know what I now know. I wish he would have taken it at the same time so we could be completely on the same page.
I would also recommend taking time to think of any questions you possibly can so they can all be answered, don't worry about asking a stupid question!"
Mother, Kansas
"Try to take it as a couple together as best as possible to allow for the best application of all these resources and effective outcomes."
  Mother, New York
"Read the book What to Do About Your Brain-Injured Child along with How Smart Is Your Baby so you can dive right into this course without feeling overwhelmed.
Reading the books in advance made the lectures a good reinforcement of the knowledge and a good way to internalize the information."
 Mother, Pennsylvania
"To come with an open mind, see with new eyes even when you've been to different programs and have seen little results, set aside any prejudices you may have."
Mother, California
"If you feel stuck and helpless, not knowing how to take control and help your child develop-take the course. It will give you options on how to treat your child and an understanding of why. And it all makes sense."
Mother, Sweden
"Be ready to become your child's best teacher and to make huge life altering positive amazing changes that will better everyone in your family."
Mother, Texas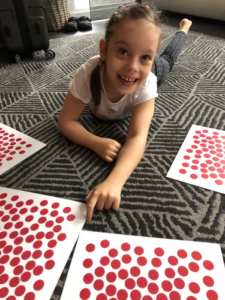 What was the best thing about the course?
"The knowledge shared from the long history and vast experience of the Staff."
Mother, Maryland
"Knowing there is The Institutes to help you along, and you are not alone."
Father, Maryland
"The combination of knowledge of the brain and the actual treatment program. To get both the why and the how makes it powerful.
I also really appreciated how the course was taught, the combination of class and question sessions, and that I could ask Staff in a breakout room about my specific child and that they engaged in my case.
I'm also very glad to have an Advocate to contact after the course, makes me feel not alone in this!"
Mother, Sweden
"The way that all the Staff are so passionate about what they do, and how they really do believe in each child."
Mother, New Jersey
"The course has helped me understand that the things I do for my child must be purposeful through understanding how the brain works. I've been doing PT, OT, ST with my child with very little understanding. I heard of neuroplasticity, neurofeedback, etc. the therapists seemed to also know these terms but nobody truly understands how it works. So, it can get very discouraging when you are diligently doing what the therapists tell you to do but seeing very little results."
Mother, California
"Feeling empowered and more in control of how I can help my child."
Mother, Pennsylvania
"The Institutes Developmental Profile."
Mother, New York
"So much wonderfully structured content and learning, delivered in a compassionate and supportive container."
Mother, Australia
"The Staff's willingness to jump in and answer specific questions and guide us. I work in software, and the why is so incredibly important when trying to gain adoption and I loved this approach throughout. This is a hard uphill battle, and understanding the potential when every other doctor has said otherwise."
Mother, Massachusetts
"The fact that's it's utterly reasonable and not extreme in its ideas or application.
Also the fact that it's based on decades of success and not some theory about what might work."
Mother, Kansas
"Everything, everything, everything, everything."
Mother, Guatemala
"Learning to see my son with different eyes, and being able to understand him better."
Father, Florida
"Glenn Doman's lectures were an extraordinary experience, and all The Institutes Staff are very skilled at explaining."
Mother, Ecuador
"Knowing that as a parent of a child with a brain injury, WE ARE NOT ALONE."
Father, Guatemala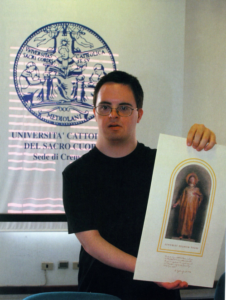 Was it worth the time, effort, and money?
"It's the best money invested in my life and my family's. I wish I had taken the course earlier. I especially like being able to speak with the Staff whenever I requested assistance."
Mother, Guatemala
 "Every second and every penny invested was worth it. Everything was clear, the experience was wonderful. It was wonderful to get to know the Staff of The Institutes, and the classes of Glenn Doman and Janet's final talk were enriching.
I thank you with all my heart."
Father, Guatemala
"Absolutely! Far more value than cost.
 It exceeded my expectations in every way!
 I feel honored and privileged to have been involved with The Institutes. I am so grateful for all the work and tireless sacrifice done to bring these gifts to so many children and families around the world.
What wonderful examples of the human spirit I'm beyond inspired and grateful."
Mother, Australia
"Yes, it was worth it. Now I know my child has immense potential and can improve, and I can guide the way for him to achieve it.
Just that I am sad there aren't more people from Latin America in the course, I hope to spread the word to everyone I know."
Mother, Ecuador
"Absolutely. Everything was very clear. The Staff is very professional and patient with all the questions and don't leave anything unresolved.
To other parents I say Hold on to The Institutes tightly.
To The Institutes Staff, a big thank you for everything I've learned. May God continue to bless you."
Father, Florida
"100%. Is there any way possible to get the attention from the White House to somehow spread the awareness of the existence of The Institutes across the nation so parents have this option rather than wasting time and resources with other services and approach?"
Mother, New York
"Absolutely! I love the work of The Institutes. My oldest son had the privilege of doing the reading program 18 years ago and he has benefited greatly. I know your program works!"
Mother, California
"Yes. You do amazing work and may God grant you the ability to continue to succeed, further and better! It's a beautiful course."
Mother, New Jersey
"Yes, and I could take this course from the other side of the world!"
Mother, Sweden
"Yes, thank you so much for this amazing, life altering information. I've told everyone I can think of about The Institutes."
Mother, Texas
---
Coming Soon
What To Do About Your Brain-injured Child
Live Online
4 December 2023