Trisomy 21 (Down Syndrome) Success: Maria and Anna 6/18/2014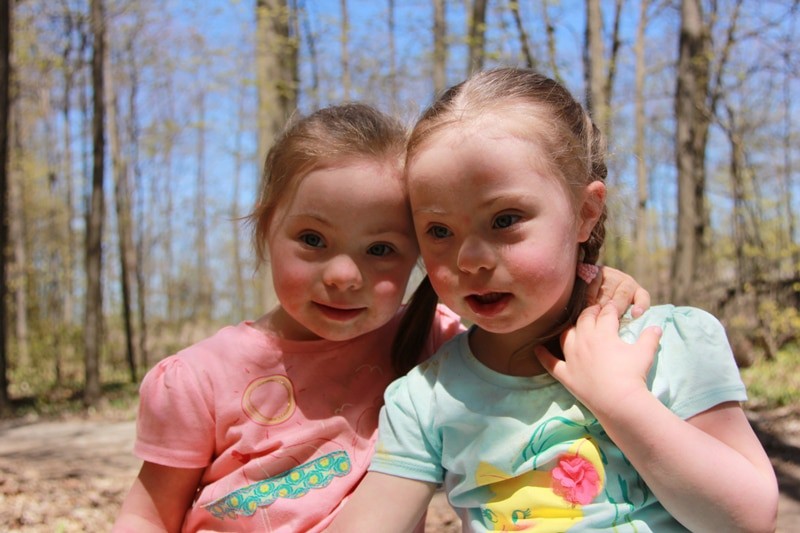 Maria, and her twin sister, Anna, were diagnosed with Trisomy 21 at birth. Both Mother and Father attended the What to Do About Your Brain Injured Child course when they were 11 months old.
At sixteen months of age, Maria was diagnosed with leukemia, and was immediately hospitalized. During Maria's long hospital stay, her parents made certain she had the opportunity to creep. As a result, Maria walked for the first time while still in the hospital.
At two years of age, Mother began teaching Maria and Anna to read. Today, at four years of age, the twins love to read, and they read every day. They both walk and run two hours daily.
Mother writes "Maria has been in remission now for over two years and we are thrilled with her progress and are thankful every day. We survived, we are stronger, we have our two beautiful daughters with us, My husband and I feel the program is essential for our daughters, with all the knowledge and benefits it offers, towards the achievement of their full intellectual, physical, and physiological potential in life."