Trisomy 21 (Down Syndrome) Success Story Francesco 5/15/2015
Trisomy 21 Success Story Francesco
Down Syndrome, Trisomy 21 or the Amazing Francesco?
Proving that a diagnosis of Down syndrome does not define a life.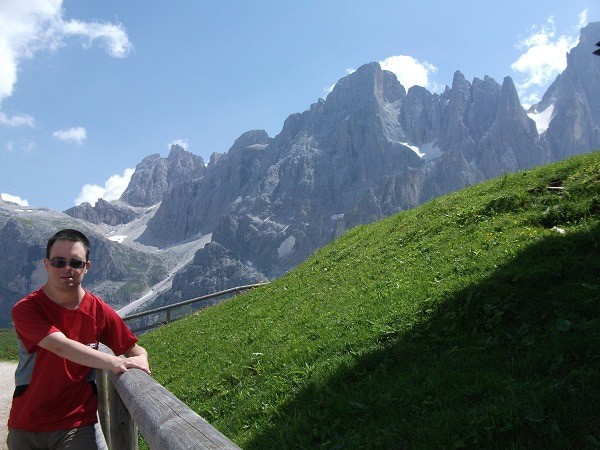 Francesco, diagnosed at birth with Down syndrome, defied his diagnosis many years ago. When Francesco was born, in Italy, his parents were told that he would walk, but very late, that he would talk, but with extreme difficulty and that he probably would not learn to read or write. They did not accept this forecast. Francesco's parents traveled to The Institutes and attended the What to Do About Your Brain-Injured Child course. They then joined The Institutes Intensive Treatment Program with Francesco when he was 15 months old.
Francesco began a comprehensive, full treatment program at home. On a daily basis, he did a Physical Program to improve his mobility, a Reading Program to help him reach his intellectual potential, and parents closely monitored his diet to make sure he was given the best possible nutrition.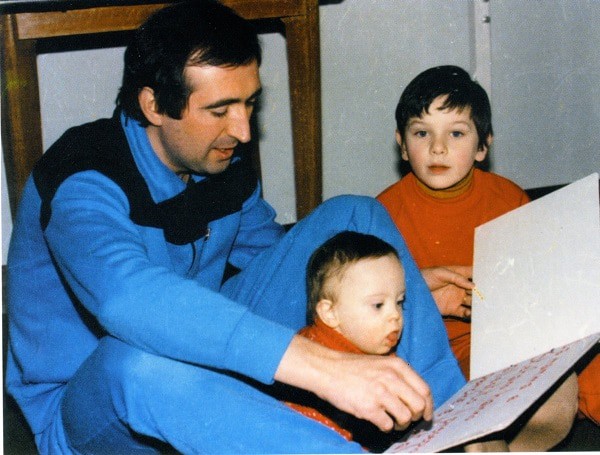 The entire Aglio family did the program together. His parents explain, "We did the program with determination, enthusiasm, and cooperation, which strengthened the bonds among parents and grandparents, who helped us with the program."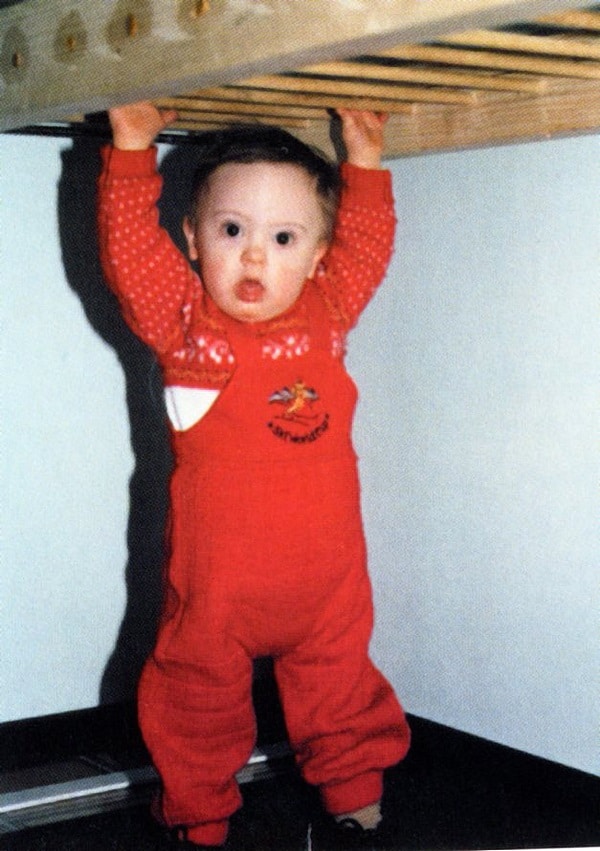 Francesco made speedy and remarkable gains when doing the program. He quickly learned to read, despite his young age. He became an excellent walker and runner. His language showed quick and consistent improvement.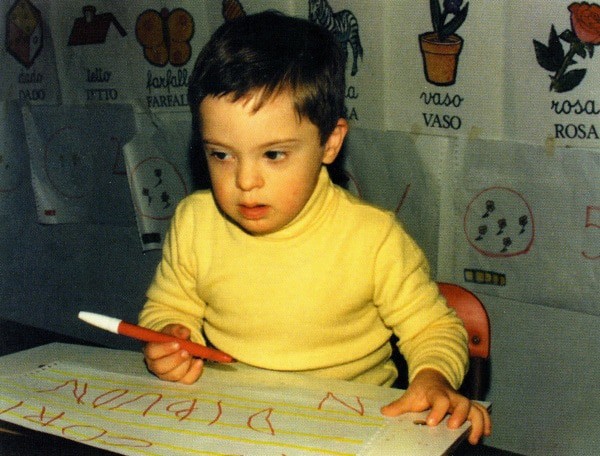 By the time he was five years old, his parents decided that he was ready to attend a school with children his age. They write, "The program helped Francesco overall in developing his intellectual potential. As a matter of fact he is a tireless, insatiable reader." In addition to the intellectual program, they also credited the physical and physiological programs for his overall development. Francesco is obviously overcoming the limitations from Down Syndrome.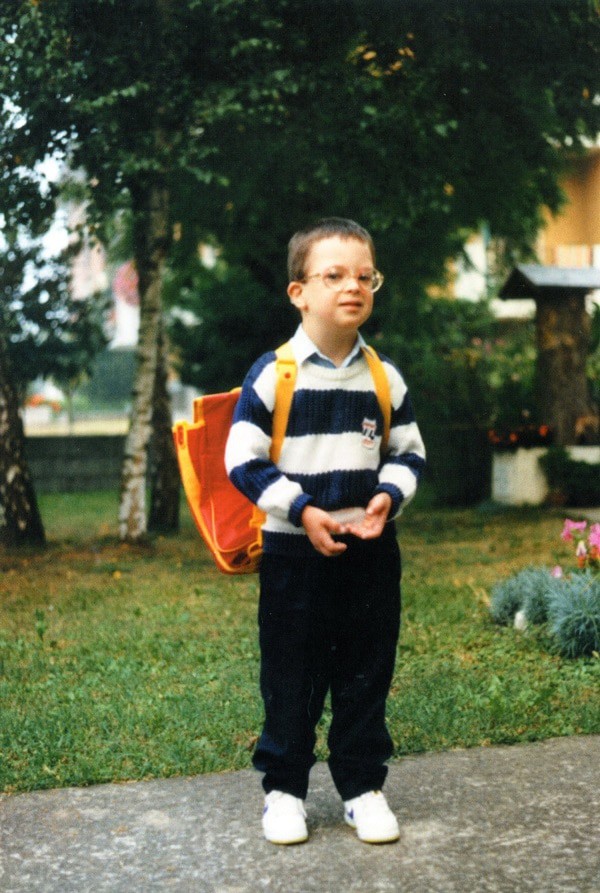 From the start, their goal for Francesco was that he would receive a university degree. His parents say now, "It all seemed like a dream when we began the program. Now the dream has become a reality, thanks to our perseverance and our faith in your programs that were designed for Francesco at every revisit."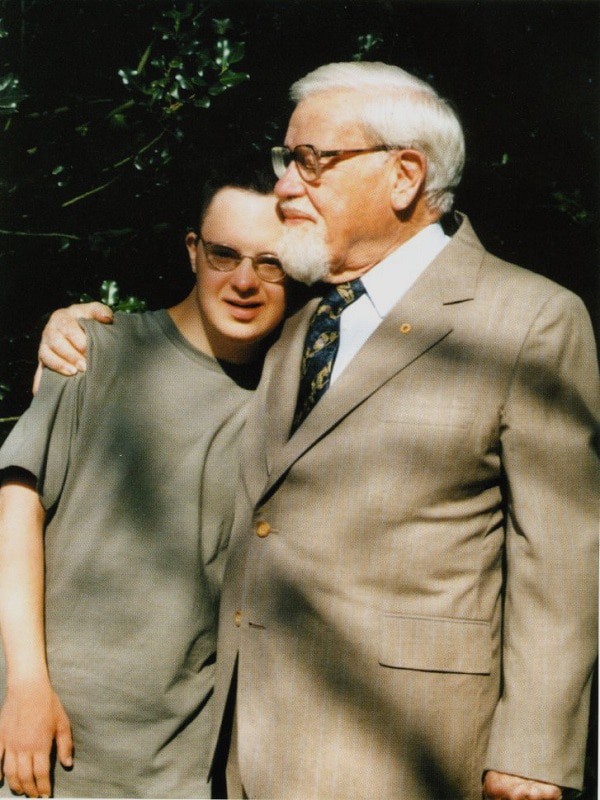 Years later, as his mother watched 22-year-old Francesco accept his economics degree, she remembered the grim predictions for his future and marveled at his accomplishments. Likewise, his father remembered the words of Glenn Doman, who encouraged them to do The Institutes program with these words: "If you follow this path, Francesco will arrive at university."
Francesco and his family participated in a television show in Rome that explained how Francesco had benefited from The Institutes program. This resulted in many inquiries from parents all over Italy about The Institutes programs. His parents hope that Francesco's story will help parents who are "groping in the dark for a way to help their child." Also, prior to the 2006 Winter Olympics in Torino, Italy, Francesco proudly carried the Olympic Torch, a very emotional moment for his family.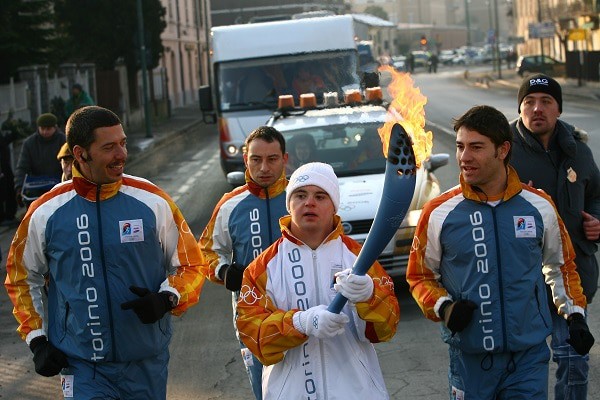 Francesco now works for a human resource company. He travels to work by train and gets along very well with his coworkers. He especially enjoys rowing and three nights a week he trains with a team of scullers.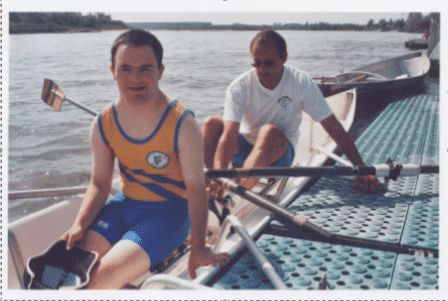 Francesco continues to be an inspiration for the staff of The Institutes and families around the world. He has shown time and time again that Trisomy 21 (Down Syndrome) does not define an individual's potential.