What To Do About Your Brain-injured Child: Singapore August 2019
"Our New Journey Starts Now"
The Institutes has been presenting the What To About Your Brain-injured Child course in Singapore since 2003. What a pleasure it was to return there once again this year to teach our parents who came not only from Singapore but Australia, Indonesia, India, Japan, Kuwait, Malaysia, New Zealand, and the United Arab Emirates. Staff members from Brasil, Japan, and the United States traveled to Singapore to present the course. Once again Katherine Wee and Lawrence Lee of Glenn Doman Baby in Singapore provided the support to help make the miracle happen yet again.
Was it worth the time, the energy and the resources to make the trip?
For us – it always is.
But let's have our wonderful parents in this year's course answer that question.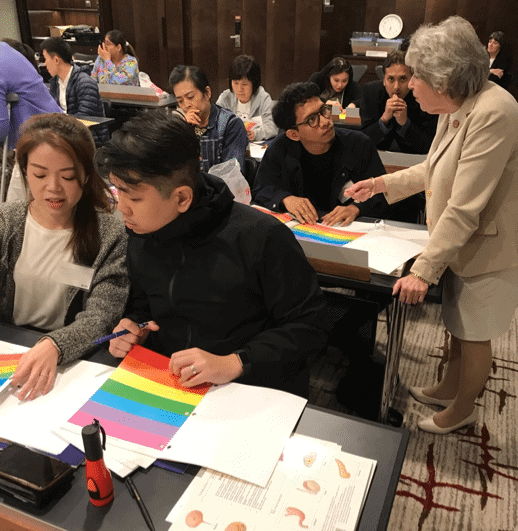 "My child is brain-injured but he is not disabled. We can help him and change the way the future is looking right now. As a family, we will dedicate our lives to his improvement and for our other children, too.
I have acquired an immense level of knowledge with ease and comfort. I learned from the great Glenn Doman directly.
This Course was worth every minute of effort and time spent, and every penny. It not only changes your child's life but yours, too."
Mother from Singapore
"I strongly recommend this Course. One of the best things about the Course was learning about The Institutes Developmental Profile and Diagnosis."
Mother from New Zealand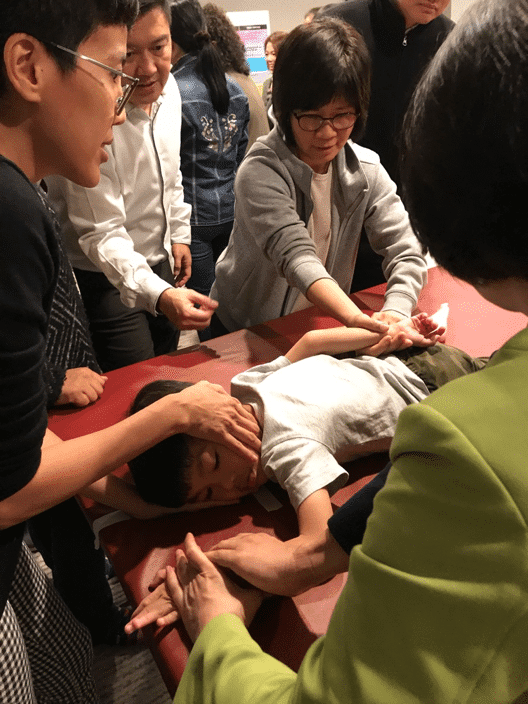 "Special needs children can be confusing, and with no clear guidelines. This Course was very systematic; it is the only program that covers the whole subject. I learned about Nutrition, Physical Development, Intellectual Growth, and medical issues, too. I learned about the whole child and received guidance holistically in this one place.
My advice to a parent considering taking this Course is to open your eyes and ears, and have an open mind. Be positive, help is on the way."
Mother from Singapore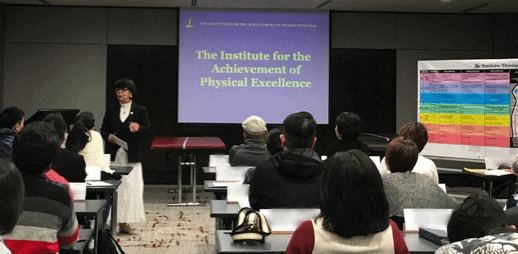 "I am glad that I had read What to Do About Your Brain Injured Child before attending the Course. My understanding got so much better.
The lectures were clearly and properly delivered from a parent's point of view.
The Course was much more that I was expecting. It has given me a different dimension to my life. It has widened my horizon and now I look at my family on a whole new level.
I especially see my hurt child in a different light. I now have all the tools necessary to carry out a dedicated program for him.
I only wish I had taken The Course sooner."
Mother from India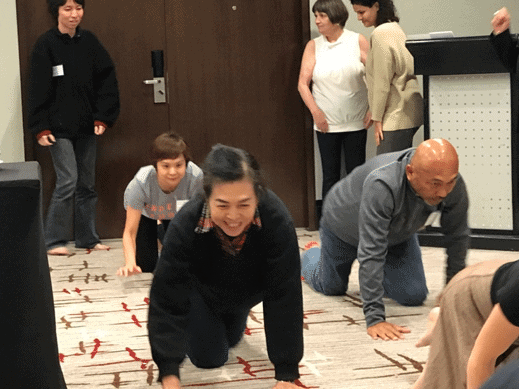 "There was nothing that made it difficult to learn or understand. The teaching was clear. The Course was beyond my expectations, and I highly recommend it. YES, it is worth the time, effort, and money it costs!"
Mother and Dentist from Kuwait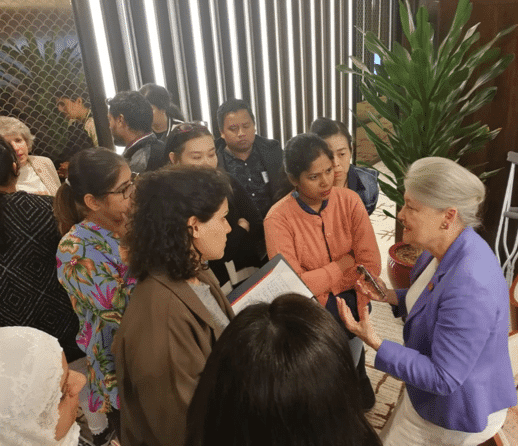 "This Course is a must for any parent and not just for parents of brain injured children. There are simple things to learn that we often take for granted but have a profound effect on your child's growth.
Actually, the Course was more than I expected, and I learned every bit of all the information. If teaching was always this way, every child in the world would learn and get an A+!"
Mother from United Arab Emirates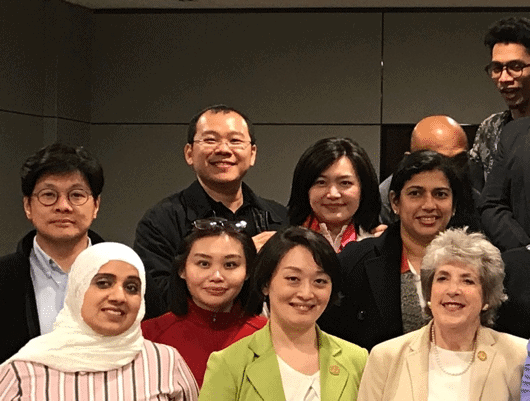 "The best thing about the Course was learning about the brain!"
Mother from Australia
"The information provided in the Course is very detailed and the Course contains a great deal of new information to be absorbed in a week. There is no disadvantage to the full Course, especially with the hope of getting your child to be well.
I learned so much, I didn't expect to learn so much!"
Mother from Singapore
"Some of the best things about the Course were all the material that was presented; the Staff who patiently answered our questions throughout each day; and having a chance to meet other wonderful parents of brain-injured children and hear their stories. It was worth all of my time and effort."
Father from Indonesia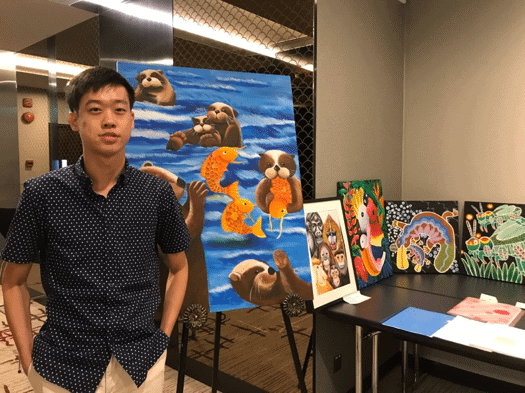 "This Course was very much worth it. It teaches us the concepts and also the practice. It was easy to understand and to digest.
I had read the book What to Do About Your Brain Injured Child before coming to the Course, the Course was what I was expecting, and then much more. I would advise both mother and father to attend the Course together, if at all possible."
Father from Malaysia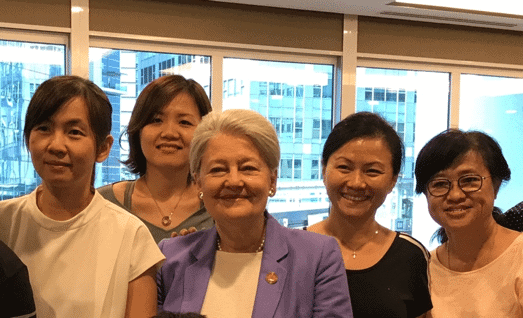 "Until now I was totally dependent on others to help my brain-injured son, and it was not helping much. Now, I can work with my son to help solve his problems with what I learned in this Course. Everything was explained bit by bit in a very organized way.
Parents have unlimited expectations for their children, my expectations for him are fulfilled by attending this Course."
Mother from Singapore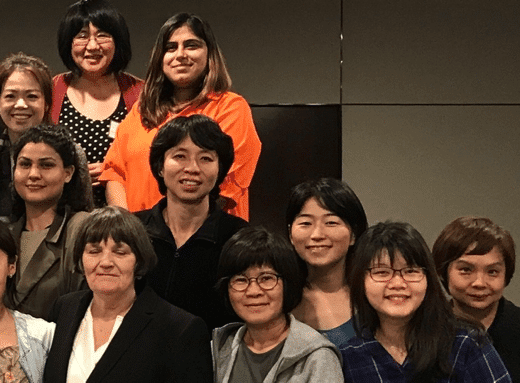 "There is a special connection and relationship between mother and child. After taking this Course, our new journey starts now."
Mother from Japan
Next chance
To take this life-changing course in the Far East
Tokyo
26 January 2020
Join us