How Much Does Early Development Really Matter?
Can a small ad in a magazine be the beginning of a future that exceeds your wildest dreams?
Inception
One night my five-month old, Priscilla, was tossing, turning, and crying so I decided to get her up and play a game with her. I put a small object in my hand and threw it back and forth. After a while I began to notice her reaction to the object– she was able to follow the pattern simply with her eyes. Priscilla's focus and ability to stick with the object even through abnormal patterns and diversions resonated with me.
This small game late one night put the idea in my head that I need to find a program that would allow my child to develop her skills to the fullest.
Reading
Several months later I found the program that changed my family's life. In October 1994, I took the How To Multiply Your Baby's Intelligence Course at The Institutes. After two hours of sitting in the course, I was totally convinced that this was the way to go with my two-and-a-half-year-old. I came home energized that I could do this program for Priscilla. Our daughter loved the program and for many days from sun up till sun down we would learn and laugh. Priscilla took to the program immediately. She quickly learned to read, and before I knew it she could read the entire Constitution.
VIDEO:
Priscilla Reading The Constitution
Nursing
The Institutes program allowed me to expand my teaching to complex subjects while combining my personal expertise. As a professional nurse, I had gravitated towards the sciences–anatomy, chemistry, physiology, and physics–so I taught the complex subjects that I loved. "How to read EKG strips" was the title of one of our best classes at home. After one of these classes I remember Priscilla said, "Oh what fun we had."
This program, combined with my interests in the sciences, allowed me to teach sophisticated information in a fun, honest, and factual way. My profession allowed me to prepare Priscilla for her little brother, Joshua. We studied fetal circulation, CPR, and how to sterilize a baby bottle.
Priscilla was so excited to both take care of her little brother, and to teach her little brother, too. They bonded very quickly in so many ways.
Hobbies
Hobbies can also promote learning. One of my favorite hobbies is sewing and I wanted Priscilla to learn geometry, so I combined the two subjects. Priscilla and Joshua were going to make pillows, octagonal placemats, ties, and musical vests. However, to create these items we needed to create shapes to use as models and ultimately cut out the designs.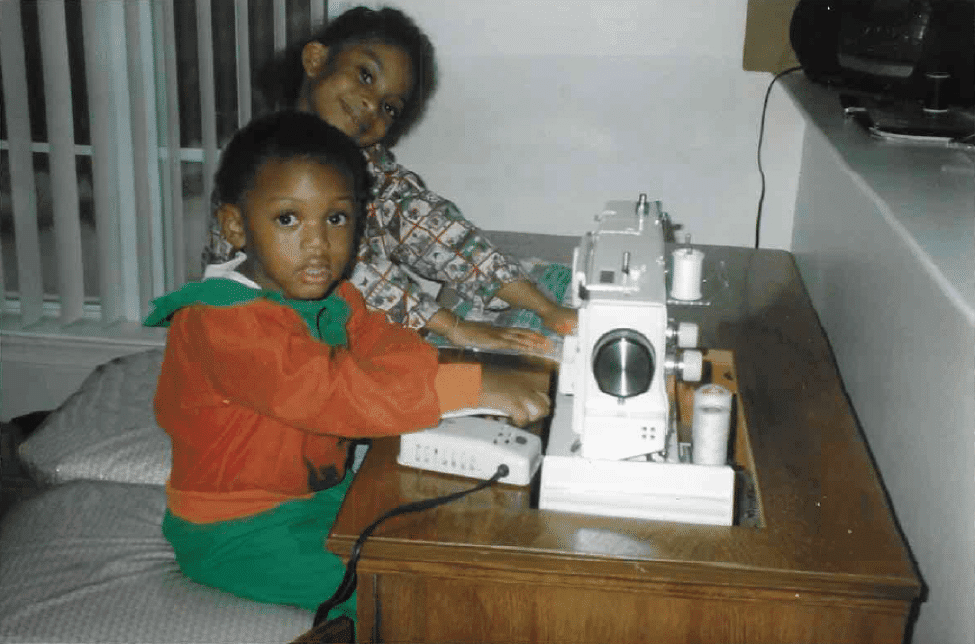 This project was a math lesson, a writing lesson, and a sewing lesson, and the end result was that everybody in the family had a Christmas gift.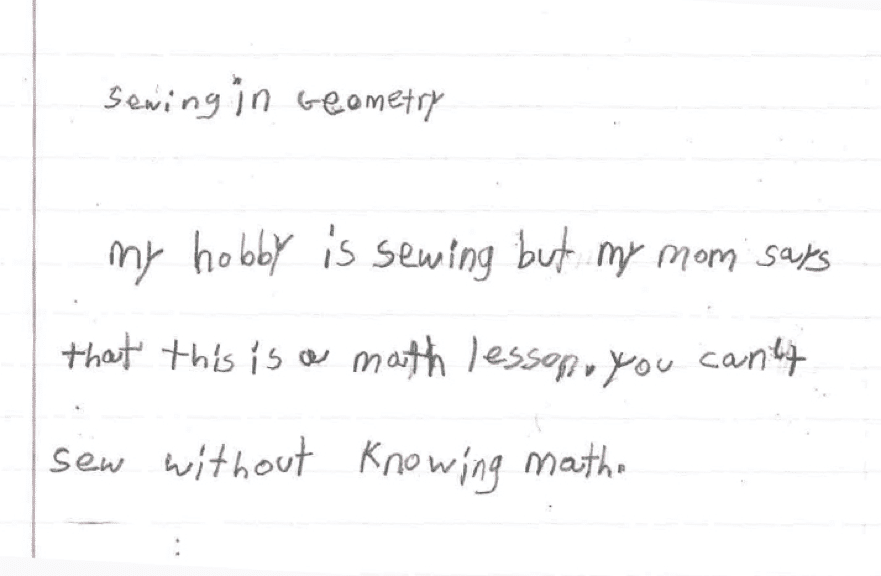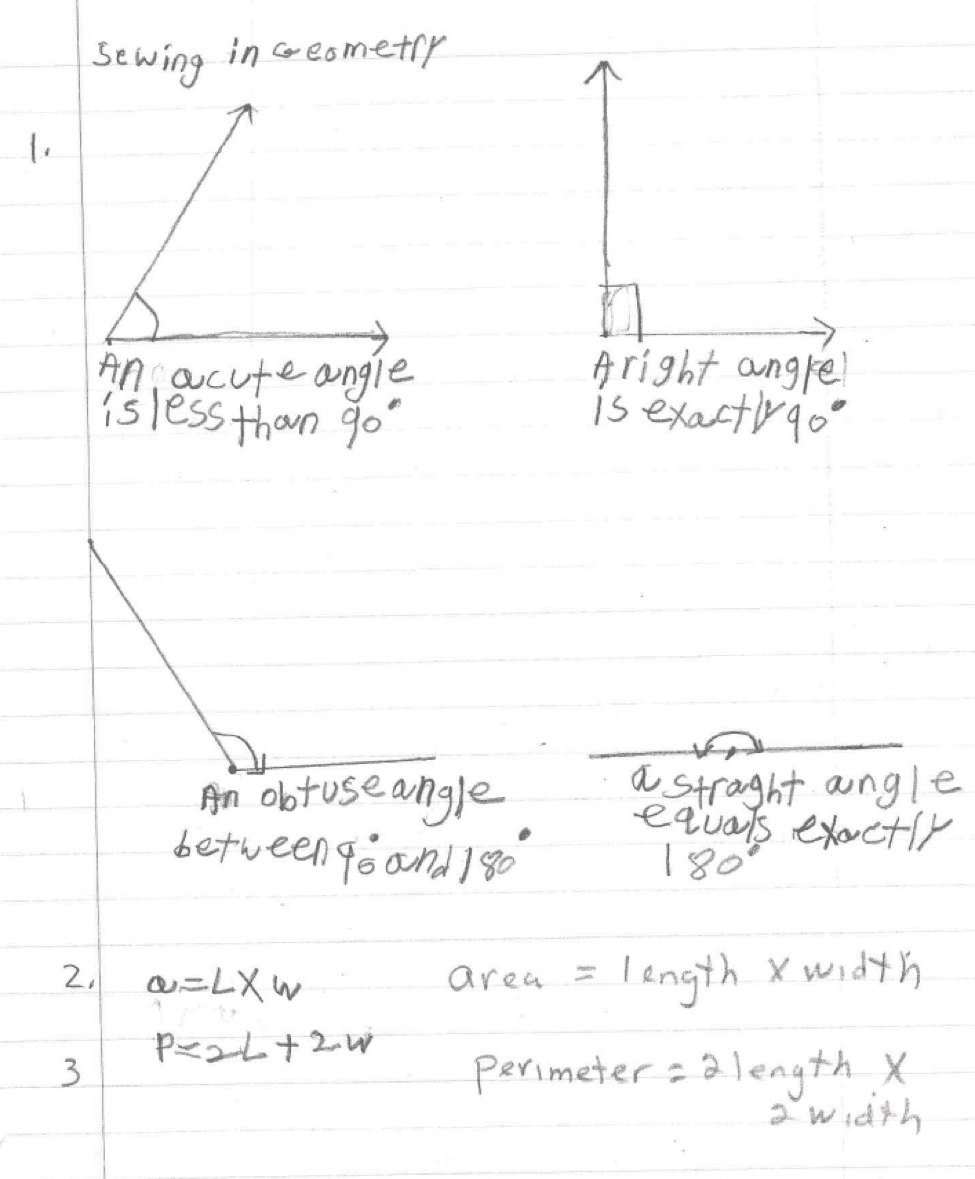 This program, combined with everyday life and habits, gives you so many unique options.
The Epitome
When Joshua was 18 months old, my aunt became very sick. She had a triple Abdominal Aorta Aneurysm, and then a fissure between the colon and the bladder. She also had a stress stroke. How can you take a difficult situation and make it positive for your children?
Priscilla became the nurse, and my aunt was her patient. Priscilla took reports and had to figure out how to help her patient when we got to the hospital daily. Priscilla stepped up to the plate. Priscilla was the RN and then Joshua the assistant. Later, when we were asked to do a lecture for the parents at The Institutes, Priscilla asked if she could do it on Aunt Gloria.
VIDEO:
Priscilla's Medical Presentation at the World Organization of Human Potential
Learning Styles
Teaching the same material to each child at the same age was a challenge for me. When each was five years old, I taught the Pythagorean theorem. For Priscilla, I drew on a chalkboard: A2+B2=C2
After teaching Priscilla with this method, she got it. For Joshua, however, that same chalkboard method did not work. I knew he wanted the information, but he was not going to take it in the same way. Joshua had to see it this way to enjoy and understand it: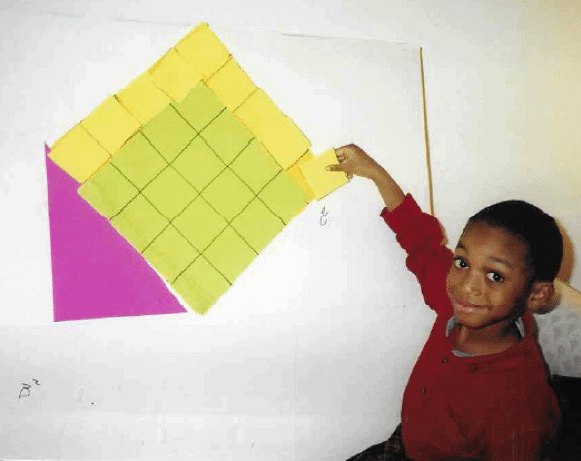 All children want to learn the same material, but their brains work differently. Joshua brought out the creativity in me.
It is true that the first six years of your child's life are so vital. From a very young age, Priscilla wanted to be a nurse or doctor, and Joshua wanted to be a businessman.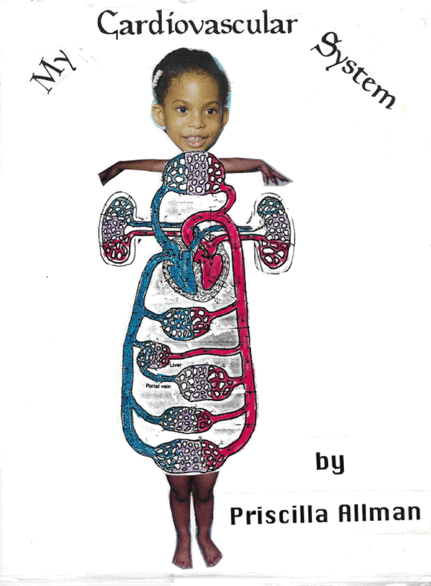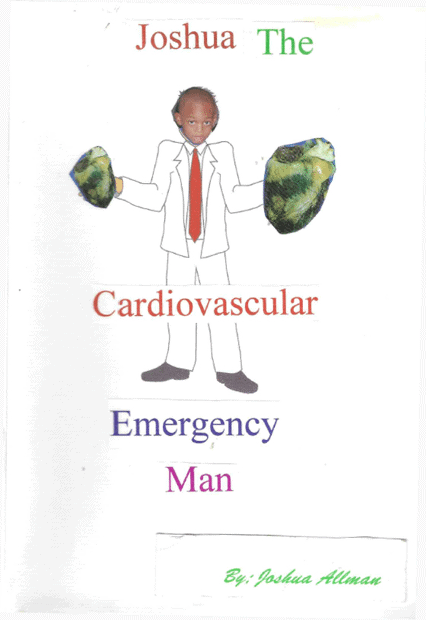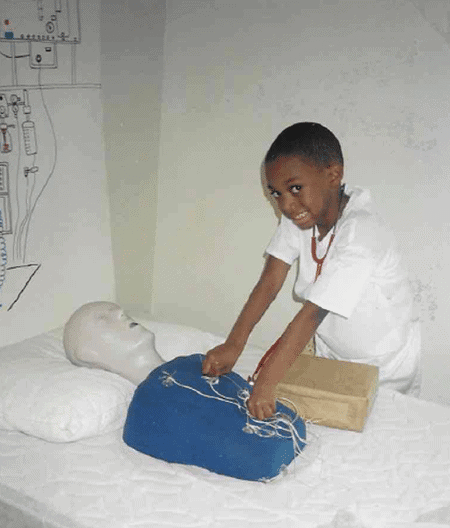 School Days
We were fortunate that our children were able to attend The International School at The Institutes for much of their elementary school years. They studied Japanese, math, literature, and natural history. They wrote books, wrote and delivered lectures, studied and performed in multiple Shakespeare productions, and played violin in musical concerts for parents attending the How To Multiply Your Baby's Intelligence Course. We all enjoyed being part of this amazing school community whose goal was to learn together.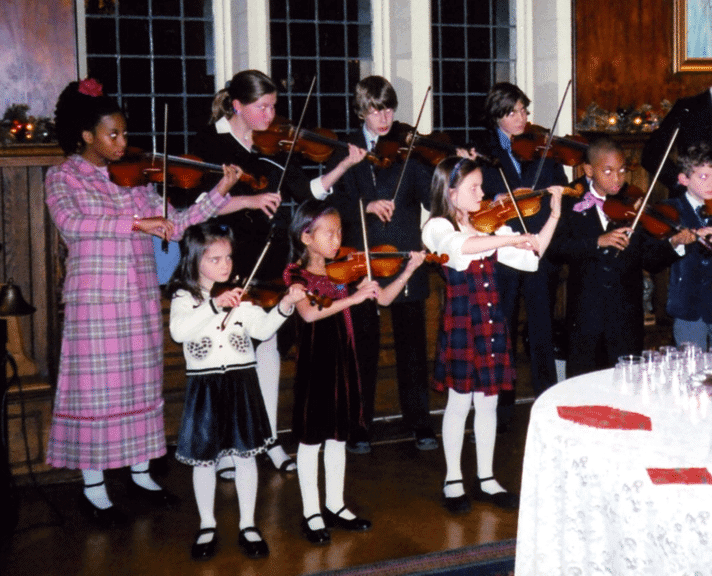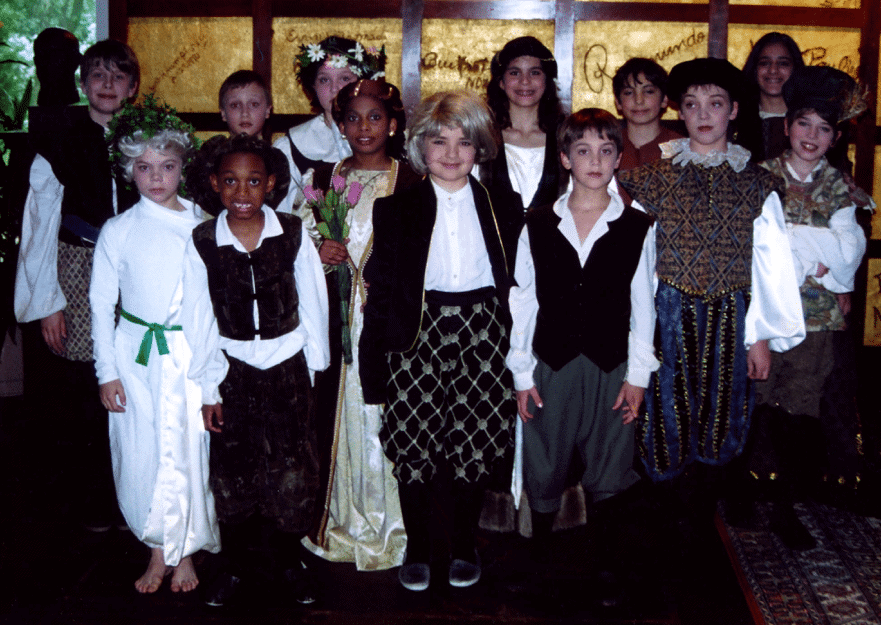 Giving Back
Little children can learn anything, including giving back to others in need. Priscilla and Joshua would swim miles in The Institute's annual swimathon to help raise money so that brain-injured children could get equipment to help them get better. Priscilla's best in one hour of nonstop swimming was 84 lengths of a YMCA pool. Joshua's best in 1 hour was 89 lengths of the pool. They each swam over 1 mile in 60 minutes.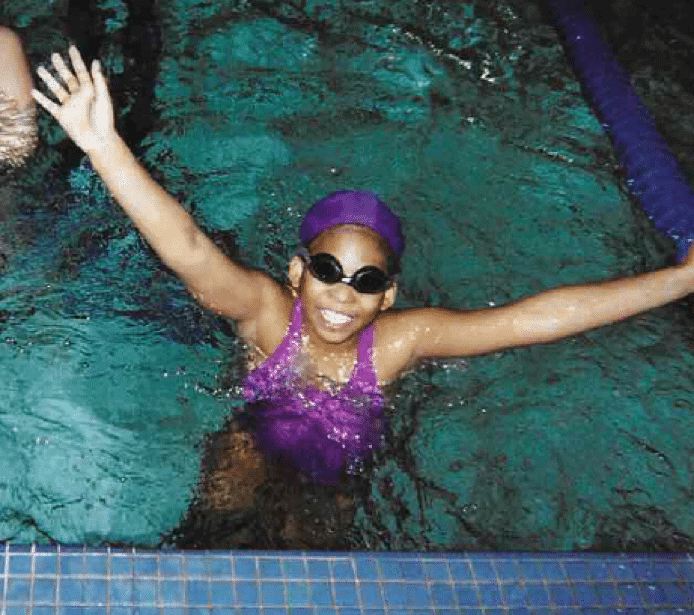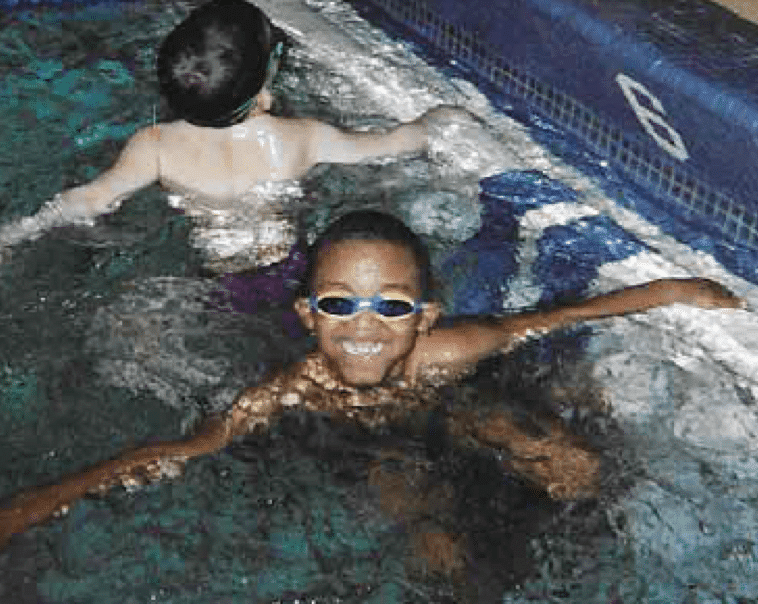 Physical Excellence
Priscilla and Joshua would now do triathlons to be physically fit and to bring more oxygen to the brain. Joshua swam 1/4 mile, biked 10 k and ran 3 miles in 1 hour and 15 minutes. Priscilla also did a 6-mile run.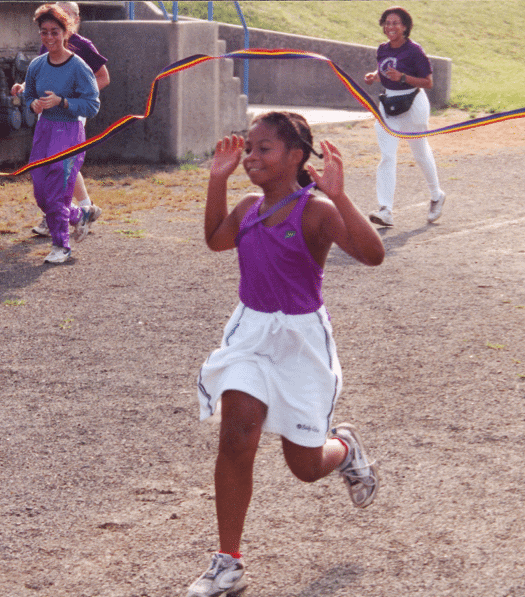 Traveling the World
Coming to The Institutes didn't just give my children an intellectual education but also the opportunity to experience a variety of cultures. We traveled to Japan to be part of Suzuki's 50th Anniversay Grand Concert. Priscilla was nine years old and Joshua was six. It was March and the beautiful cherry blossoms were out in full bloom. It was an adventure of a lifetime.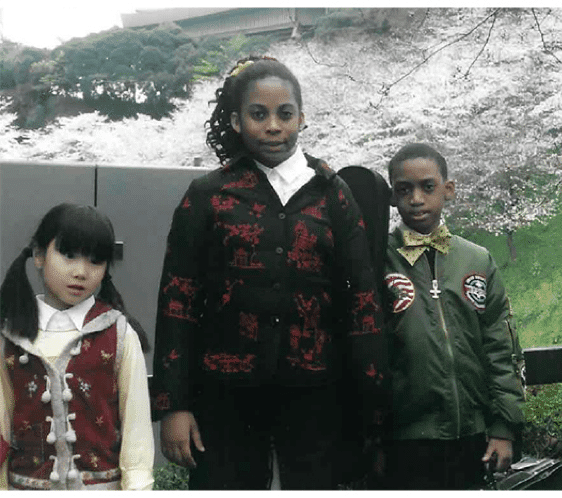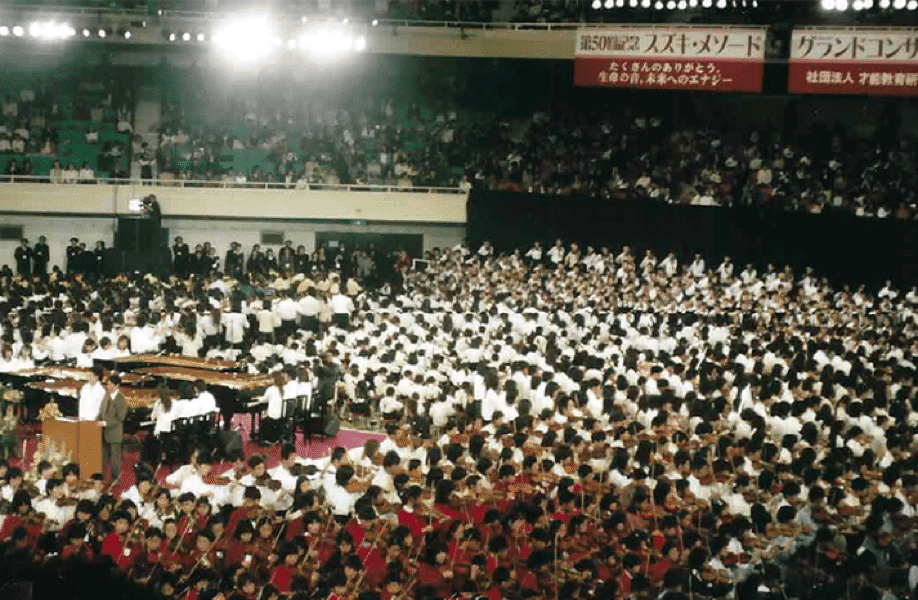 My children were in another orchestra group, the Stretto Youth Orchestra. We toured the world with them, going to France, Germany, Paris, Venice, Prague, California, and many other places. At each location we went to we also learned about its culture, people, and history. The Institutes lead us to provide the best education you could want.
The Joy of Being Together
We experienced the joy of putting it all together. I purchased a music school called the House of Music. Joshua played the cello, piano, and violin, and Priscilla played the violin, viola, and piano, so they could each teach a variety of instruments and classes, sharing their experiences.
Joshua's goal was to double major in college in Music and Finance. This venture would meet his need in so many ways.
We had so much fun starting from scratch and learning everything together, bringing back the memories from fifteen years prior on the demonstration floor at The Institutes courses. Priscilla and Joshua learned and developed all aspects of the business.
Where are they today?
Priscilla graduated with an undergraduate degree in Music and is now advancing her studies to become a doctor. Joshua graduated with a double major in Music and Finance and is currently working in the finance industry.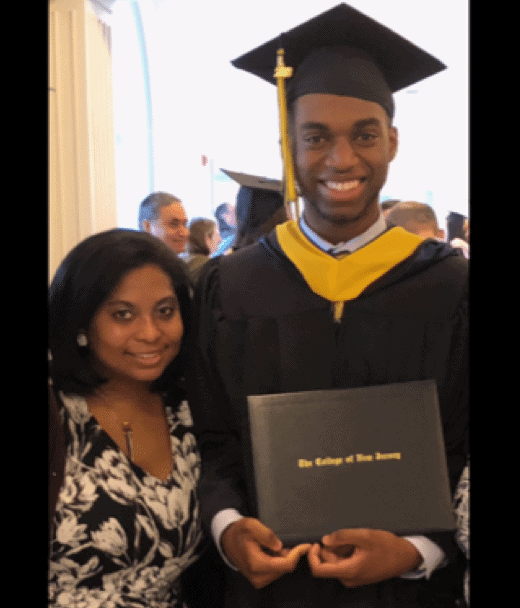 They are both happy, well-adjusted young people.
They are looking forward to, when the right time comes, homeschooling their own children with this wonderful program that taught them so much.