Dx Trisomy 21: Floyd Success Story
Highly Intelligent and Socially Excellent, Little Floyd Inspires Others to help Hurt Kids in Australia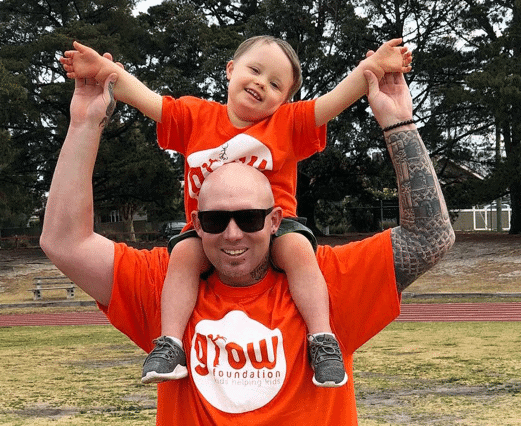 Floyd's growth was picture-perfect, no hint of problems until 32nd week of life when his growth began slowing down slightly. However, the growth check confirmed that he was very healthy and of average size. Mother was given a 1 in 500,000 chance of Down's syndrome.
He was born at 39 weeks and 2 days, the labor was perfect and textbook. During the labor, the midwife noticed that the heartbeat was dropping at each contraction suggesting the cord was wrapped around his neck. Ten minutes after the water broke Floyd was born screaming and healthy.
Even as a tiny baby he was very curious, wanting to look at everything and touch everything. His overall alertness astounded everyone. He seemed to be miles ahead of babies of the same age.
After his immunizations at 4 months, there was a definite drop in development and growth. His height, weight and head growth slowed. He stopped rolling over, and his movement on the floor slowed down dramatically. His fine motor skills slowed down. He was still strong and determined, and very alert and showed above average social skills.
Although his awareness, concentration, and social interaction were still fine, in all other areas Floyd did not make any progress after he was four months old. His social skills and baby talk were his strong points. Mobility was the biggest concern. He did not crawl without assistance. He rolled over rarely.
The therapy offered did not seem to make much difference for him. His parents started to look for answers for him.
That is when they discovered The Institutes and began implementing a treatment program at home when Floyd was 6 months old. Floyd took great interest in his new daily program. He especially liked learning to read.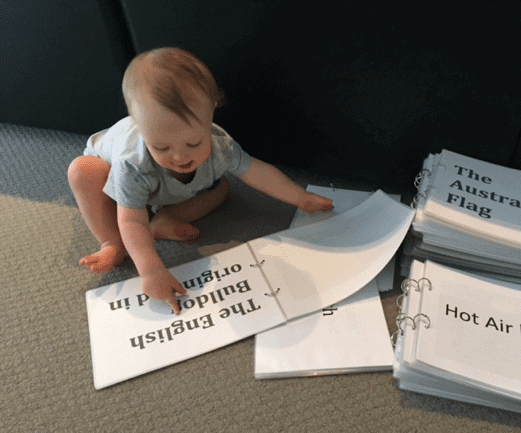 Parents attended the What To Do About Your Brain-Injured Child course in Melbourne. They continued to carry out an excellent program after the course.
Three months later, Floyd and his family traveled to the United States for his initial visit. Floyd by that time, was 14 months old, and he had already accomplished an impressive physical program of crawling and creeping and balance activities. They were doing sensory stimulation and an oxygen enrichment program. Parents had eliminated dairy products and gluten in his diet; and introduced a wide variety of organic foods. Parents had started an intellectual program of reading and encyclopedia knowledge.
As a result of all their hard work, Floyd received a reading victory, and his neurological age as measured at his evaluation showed that he was actually developing faster than his well peers.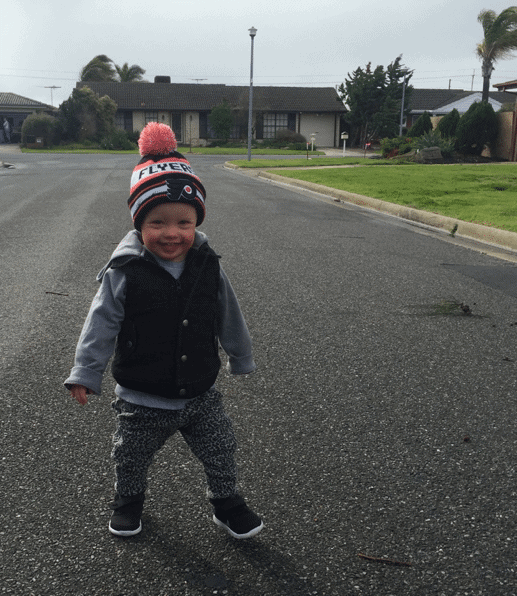 A daily program with the increased frequency, intensity and duration and consistently appropriate opportunity to use what he learns, Floyd has continued to progress neurologically. In the last 40 months on the program, Floyd is reading thousands of words now. He is an independent reader who devours books at a 12-to 14-year-old level.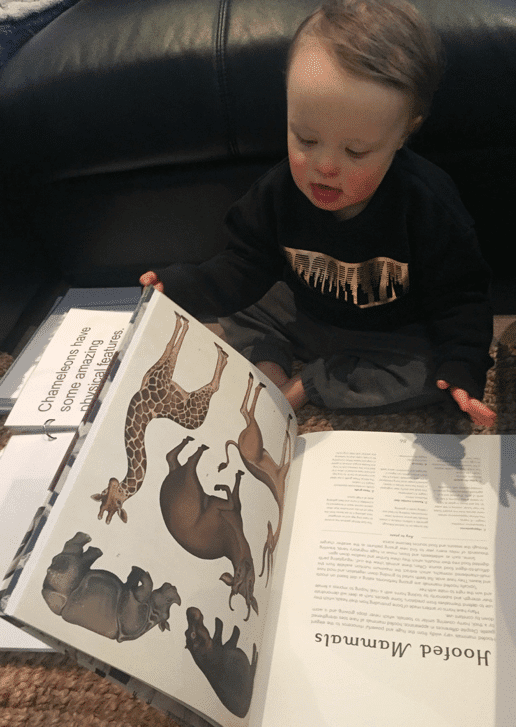 His Encyclopedic Knowledge Library has over 20,000 Bits of Intellligence cards. He not only knows these bits but has learned a great deal about each one. In addition to English, he has been learning to read in Chinese, Japanese, German, Swedish, and Dutch. He is studying mathematics at a 4th-5th grade level. Clearly his overall understanding is equal to or above his peers. He has walked as much as 5.3 km in 60 minutes and has begun to run a few meters at a time.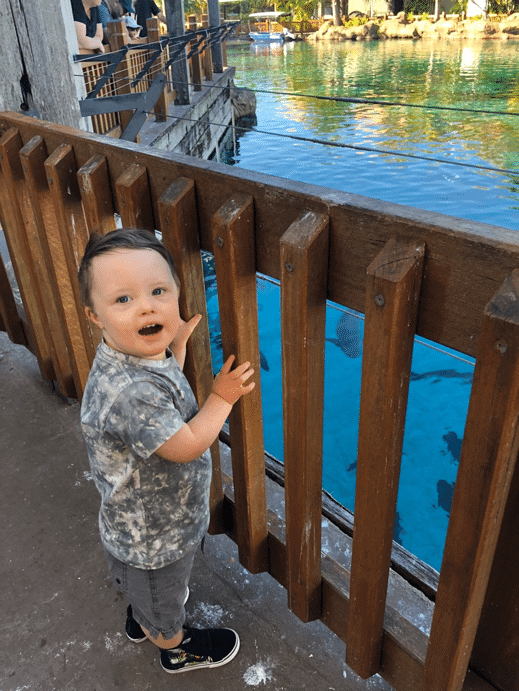 His biggest area of challenge right now is language. He uses at least 500 words now and is beginning to express himself in short sentences.
Mother says "Floyd loves his sister like no other and is always there for her"
He is very responsible around the house and helps mother look after his baby sister born last December. He is very proud of his new Japanese title "Onii-san" (older brother) traditionally meaning "second-in-command to Father" in the house. He is learning to be a very responsible older brother to his new sister. He particularly loves to teach her Bits of Intelligence and he often crawls and creeps with her.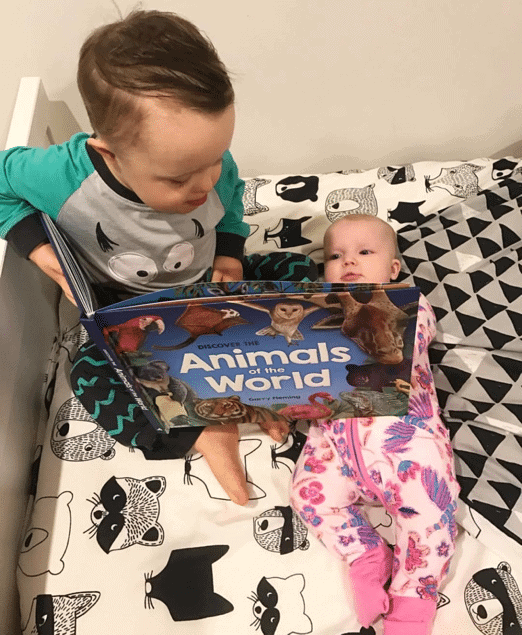 Mothers Recent Report
On Social Growth – He is wise beyond his years, he has manners, he is polite and can get along with any adult or child. His attention span is above age level easily, as well as his patience having a baby sister.
On Responsibilities – *Floyd loves his responsibilities around the house:
• He will jump to walk to the kitchen, open a draw and pull a Kleenex out the box for Tilly if she has been a little sick
• He will be the first to run and check her if she cries or help her reach a toy on the floor. Floyd has responsibilities
that cover anything that happens in a day
• He will helping pack up books after his program
• Pack up toys from Tilly at the end of the day
• Put items in the cart at grocery shopping, Carry groceries inside
• Helping me cook meals*
On Independence – Floyd's independence has grown a lot in the last year too:
• He helps to dress himself now
• He climbs in and out of the car or bath
• He helps himself to things in the kitchen – getting out a bowl, cutlery, opening fridge or cupboard and walking over the item to us to see if he can have it
Recently, Floyd and his family were invited to Melbourne to receive a grant from The Grow Foundation. It was a special opportunity to meet the children and the parents of The Grow Foundation, who organize marathons, bake sales, and other activities to raise money for our hurt kids to be able to do an intensive treatment program at home.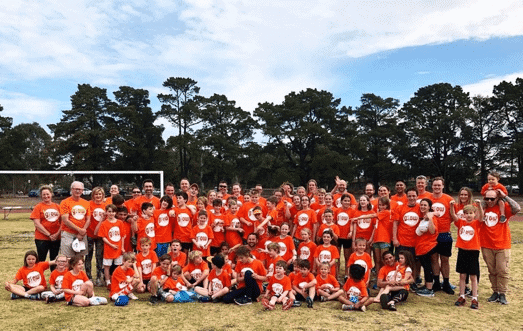 It was an extraordinary social weekend for all especially for Floyd who was like a celebrity there. Older youngsters came to meet him and to marvel at what he is able to do. They particularly admired his math skills Mother spoke to the gathering there to tell his story and to thank these wonderful parents and kids for everything they have done to help Floyd.
Our Australian families have a long history of helping families with hurt children to come to Philadelphia. Demonstrating once again that the Aussies do not leave their wounded behind.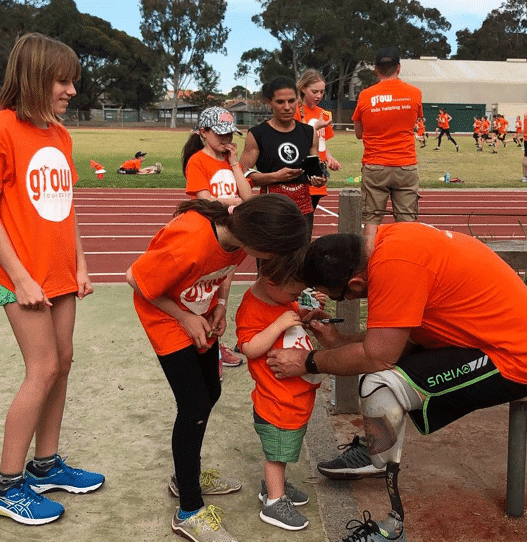 Beyond doubt, there are many challenges ahead for Floyd and mountains to climb but Floyd and his family are a strong and determined team. Their love for each other and the love and support they receive from the members of The Grow Foundation will help to overcome the challenges ahead.
They are pioneers demonstrating the tremendous potential of all children by giving this one child a fighting chance to be well.