Cerebral Palsy, Developmental Delay and Epilepsy: Dennis defies all those Labels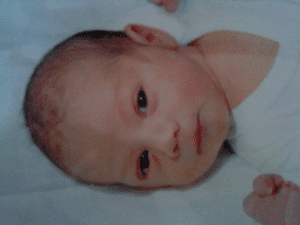 Dennis's parents realized he first had a problem when he was 6 months old. He was not able to hold up his head on his own, and was not gaining weight. At 11 months of age he started having grand mal seizures. Then multiple anticonvulsant medications were prescribed for him.  Looking for ways to help him, his parents consulted various doctors and therapists. He was diagnosed as having cerebral palsy, severe developmental delay and epilepsy.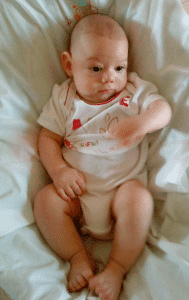 Mother recalls, "For the first five years of his life, we were going for physiotherapy and other therapies, and he was on 5 medications to stop seizures. The results were nothing special."
When Dennis was five, a friend who had just heard about The Institutes for the Achievement of Human Potential, happened to mention it to Dennis's mother. She immediately looked into The Institutes, and learned about the "What to Do About Your Brain Injured Child" course. Dennis's parents immediately signed up for the course and attended it in Fauglia, Italy. Even though Dennis was five years old, chronologically he was at a 6-month-old level in most areas of function.
Parents went home and immediately started a program based on what they had learned in the course. Six months later, they returned to The Institutes to have Dennis evaluated by the staff and to receive a treatment program designed just for him.
Parents were taught how to do an effective physical program. This program gave Dennis many opportunities throughout the day to crawl.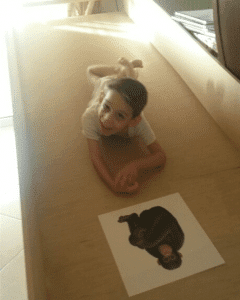 Parents also began tactile stimulation which allowed the brain to experience how it feels to move in a cross-pattern which is the pattern used to crawl and which gave him more complete and consistent sensation. Other stimulation included the initial intellectual program which was a reading program. They started a specialized nutrition program to improve his energy and sleep and to keep him healthy and strong.
A great start: Dennis began to crawl, had fewer seizures, and learned how to read.
First, Dennis began to crawl down an inclined floor and then he began crawling on the flat floor. He had fewer and less intense seizures. He began to gain weight, and became stronger. He loved learning to read, and parents saw that he was starting to read on his own.
Physiological Results: Better sleep, appetite, and awareness
After 18 months on an intensive home program, Dennis is a completely different boy. Under the care of his doctor Dennis's parents have been able to stop 4 of his 5 anticonvulsant medications. With medical assistance, they will continue to work to eliminate his last medication. He is much stronger and can now crawl 50 meters daily. Parents say, "His hands are much more useful for him now", since his manual function has greatly improved.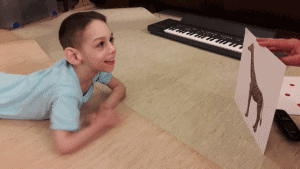 Dennis is smart: He is reading above his age level now, knows more than 3,000 bits of intelligence and is studying mathematics
Thanks to his new nutrition program, his mother reports, "He no longer has constipation. He eats so much now and he has better sleep. He is so alert now to what is going on around him." Intellectually, parents report he is brilliant now. After teaching him to read, they added a math and encyclopedic knowledge program to his day.
They report now, "Dennis reads at a 10-year-old level. He does math, and he knows 3,000 Bits of Intelligence! He is mature in so many ways. He is smart and social. He wants to succeed in life."
And what do Dennis's parents see in his future?, "The very best. He will achieve his full potential. So many thanks to The Institutes."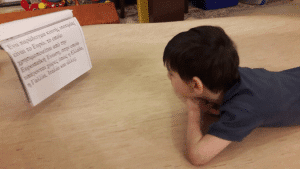 Dennis and his parents continue to work every day. He has come a long way. No doubt there will be challenges ahead for Dennis to meet. He still has to creep, walk and run but he is now intellectually excellent not developmentally delayed. His seizures are a fraction of what they were.  We commend Dennis and his parents for their hard work and determination. We look forward to the many victories to come for Dennis.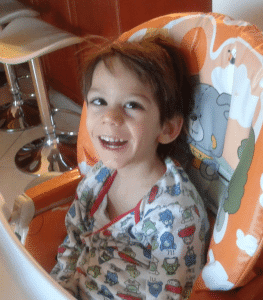 Learn More About the "What To Do About Your Brain-Injured Child course"