Cerebral Palsy: Super Carla makes a super effort–and triumphs.
After Carla was born, her parents could only hold her in their arms for a few moments before she was rushed to the pediatric intensive care unit. She was born 10 weeks prematurely and needed full medical support to survive. She spent two very difficult and trying months in the hospital, where parents could only view her through a window.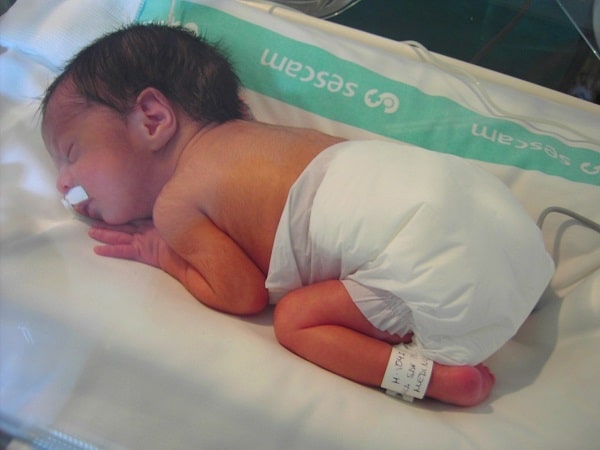 At first, doctors told parents the baby is fine.
When the baby finally weighed 2 kg, her parents were able to take her home. The baby could not breathe well and required aerosol inhalants constantly to help her breathe.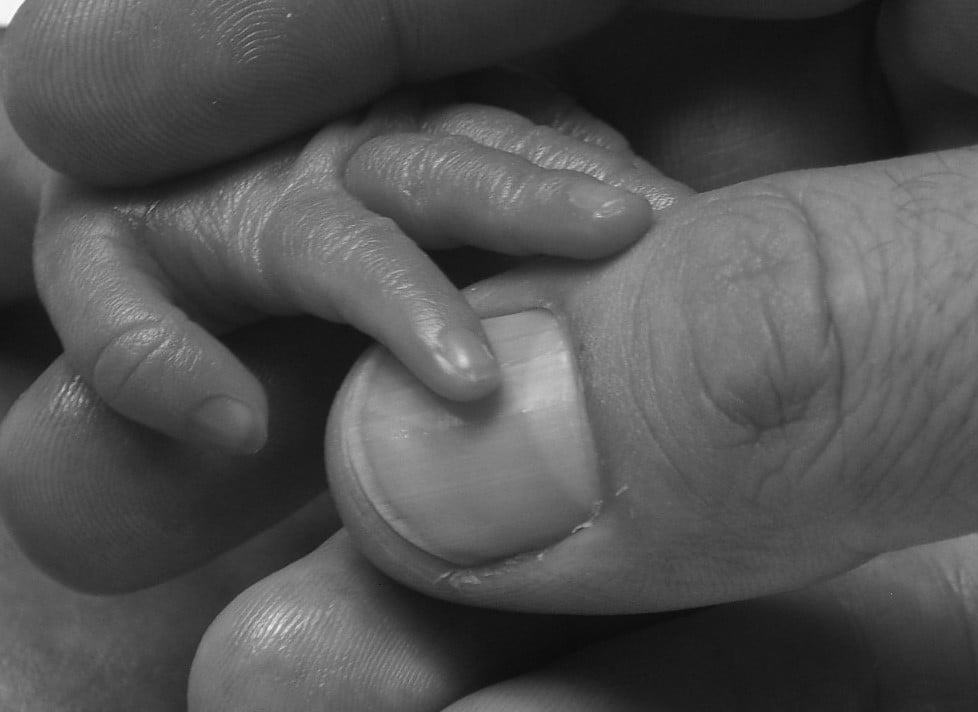 But later the diagnosis was not good.
Carla was very frequently ill. In addition to breathing problems, she also had mobility problems. Carla's mother, who is a doctor, knew that her baby had a significant problem. Other doctors reassured her that the baby was fine and was only delayed due to prematurity.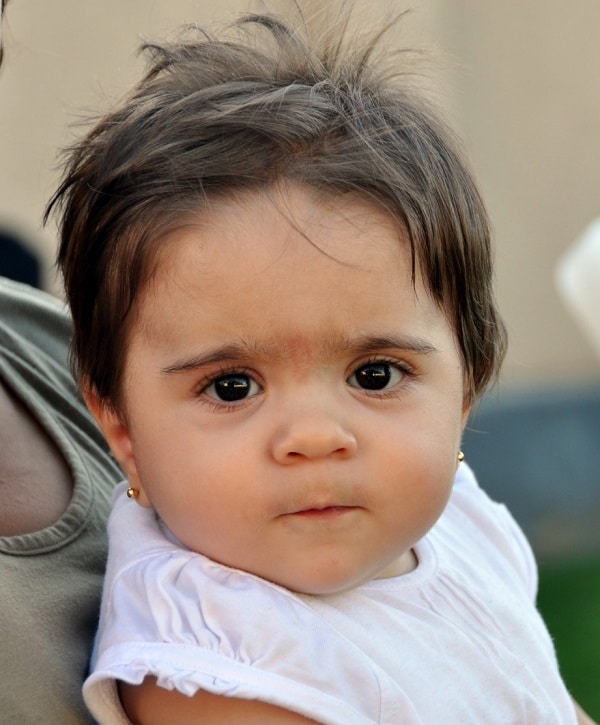 Finally, at 9 months of age, mother found a rehabilitation hospital that confirmed her worst fear–that Carla had spasticity–and she was diagnosed with Cerebral Palsy.
Mother knew about therapy for brain-injured children. She was certain that these conventional therapies would not be adequate to solve Carla's mobility problems.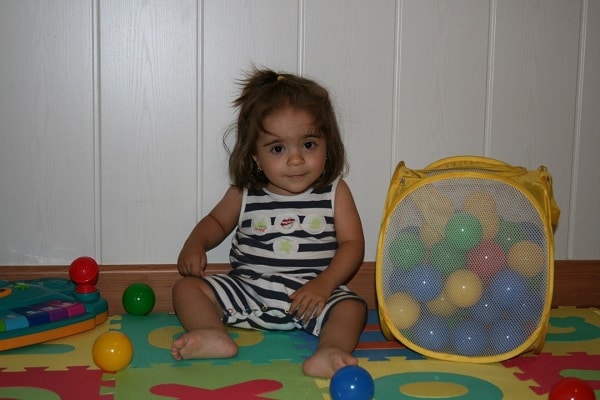 One day, while mother was in a bookstore looking for a book to help her learn English, she stumbled upon How To Teach Your Baby To Read by Glenn Doman. Mother thought it would be wonderful to teach Carla to read at a young age, and brought the book home. She read it cover to cover in a day. In the book, she learned about Glenn Doman's book What To Do About Your Brain-Injured Child. This filled her with hope. She rushed to the bookstore the next morning, purchased the book, and read it that afternoon.
Two weeks after beginning Carla's program, mother could already see results.
Remembering those moments, she says, "We were overwhelmed, but absolutely determined. That same night I wrote to The Institutes and requested places for the What To Do About Your Brain-Injured Child Course. We started doing patterning (as we read in the book) and I began to prepare big, red reading words for Carla. The results: in two weeks Carla was able to get up on to her hands and knees, and read words…a success. We wanted to take the course to learn more things and schedule an appointment."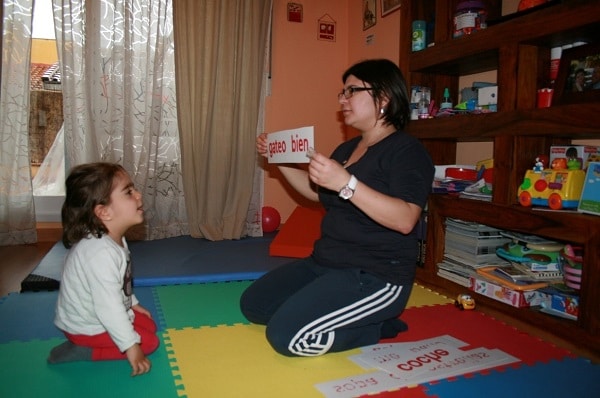 Parents attended the What To Do About Your Brain-Injured Child Course in Italy. Later they traveled to Philadelphia for Carla to be evaluated and to learn how to do a home program to help their daughter. Carla was given a program of stimulation and opportunity that included ample opportunity to creep, tactile stimulation, a carefully planned nutritional program, and an intellectual program.
Stimulation and opportunity were the heart of the program.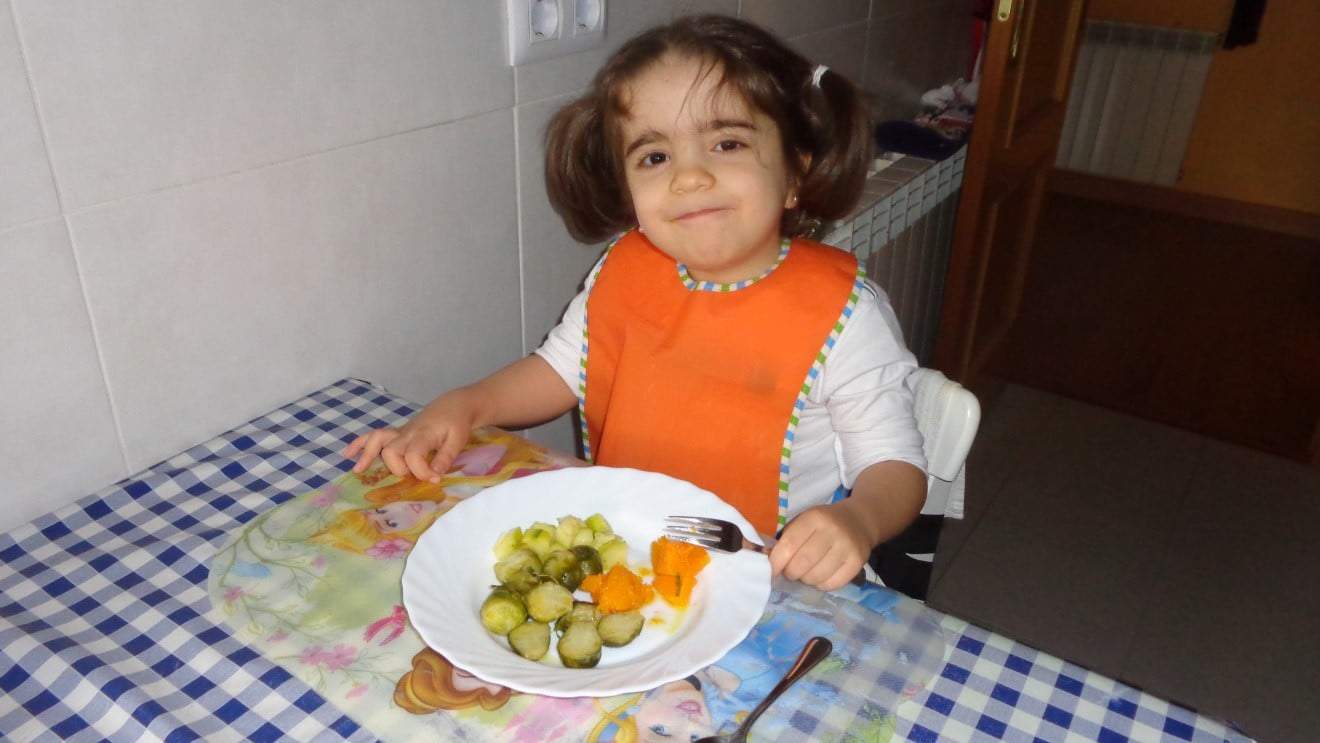 Better health, better intellectual growth, and better speech.
Before beginning her program Carla had been chronically ill. Her health improved so significantly that she went 18 months without a single illness. Intellectually, Carla quickly surpassed other children her age. Her reading impressed her family and her friends as well. Her language developed rapidly and became sophisticated and mature. Even strangers complimented her on her expression.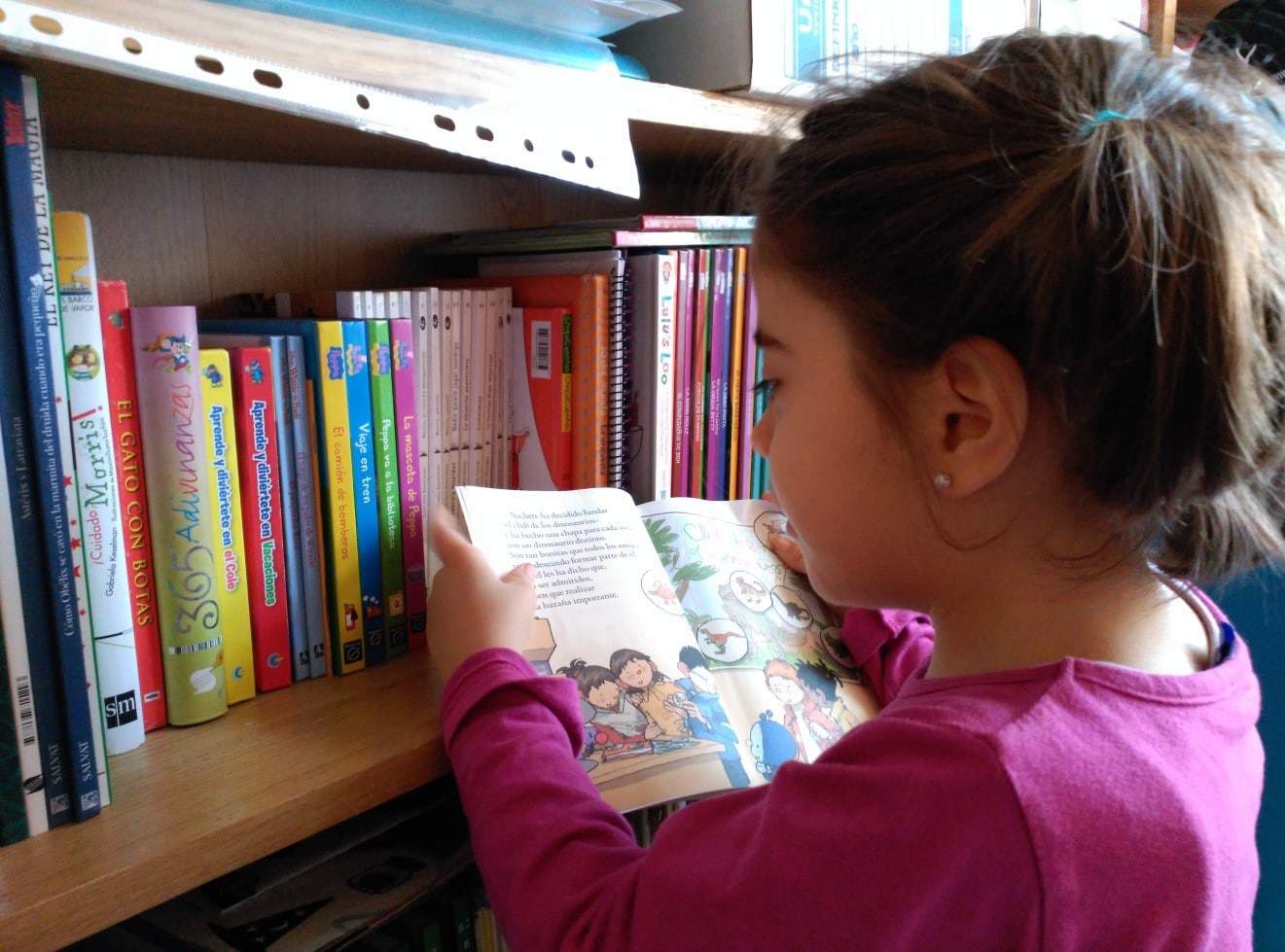 Carla takes her first steps.
After Carla crept on her hands and knees for several hundreds meters daily, she began to learn to stand up against a wall. Then, she learned to stand independently. She used an overhead ladder to learn to walk several hundred meters. Recently, Carla started to take her first steps alone. Now she can stand for 5 minutes and can take 2 steps independently. Her next big goal is to walk everywhere all by herself. Every day the goal is becoming more and more a reality.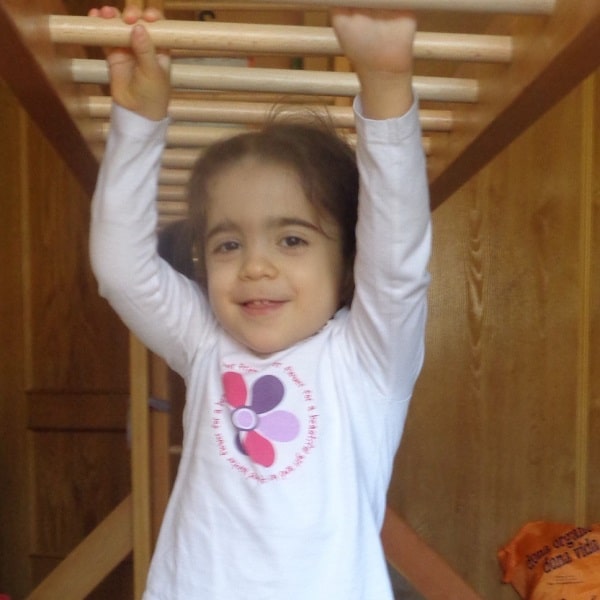 Parents continued to return to The Institutes every 6 months for a re-evaluation and to update Carla's program. Parents report that they observe good progress for Carla in all areas. Carla is a hard worker. Mother says, "Carla is happy all day; she loves doing the program and is very mature. She loves reading and respects everyone. I would like to be more like her." Her family so much admires her attitude and perseverance that they have nicknamed her "Super Carla."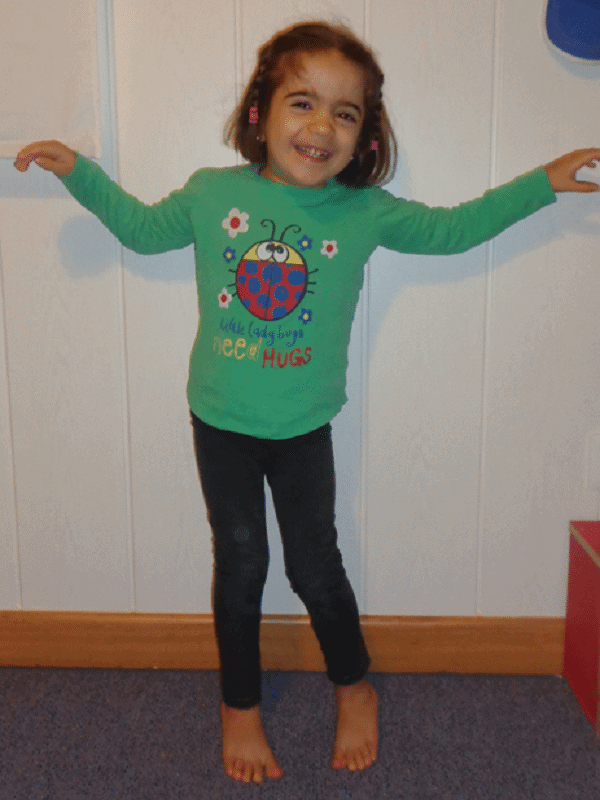 Carla is only 6 years old but has surpassed her peers in terms of her intellectual development. She plays the piano and reads and writes independently. At a recent evaluation, she was given an IQ test. Carla was evaluated as having an IQ of 144. Typically, a person with an IQ of 140-145 is considered a genius, but Carla's parents and the staff did not need any verification that she was brilliant.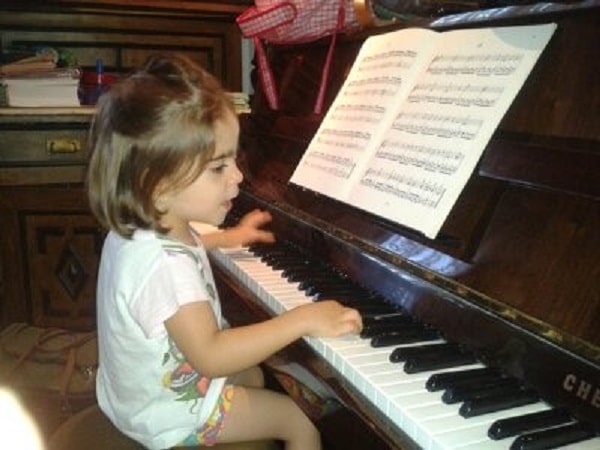 Mother wrote recently, "Since we have known you, our life has totally changed. I want to say that those people who criticize the Institutes family do so from a place of ignorance. Every second we have put into this program has been worth it.  My father, a wise man, always told me, 'Those who do not interfere are somewhat of a help.' My feeling is that if you are not going to help, then at the very least, don't interfere with those of us doing the work."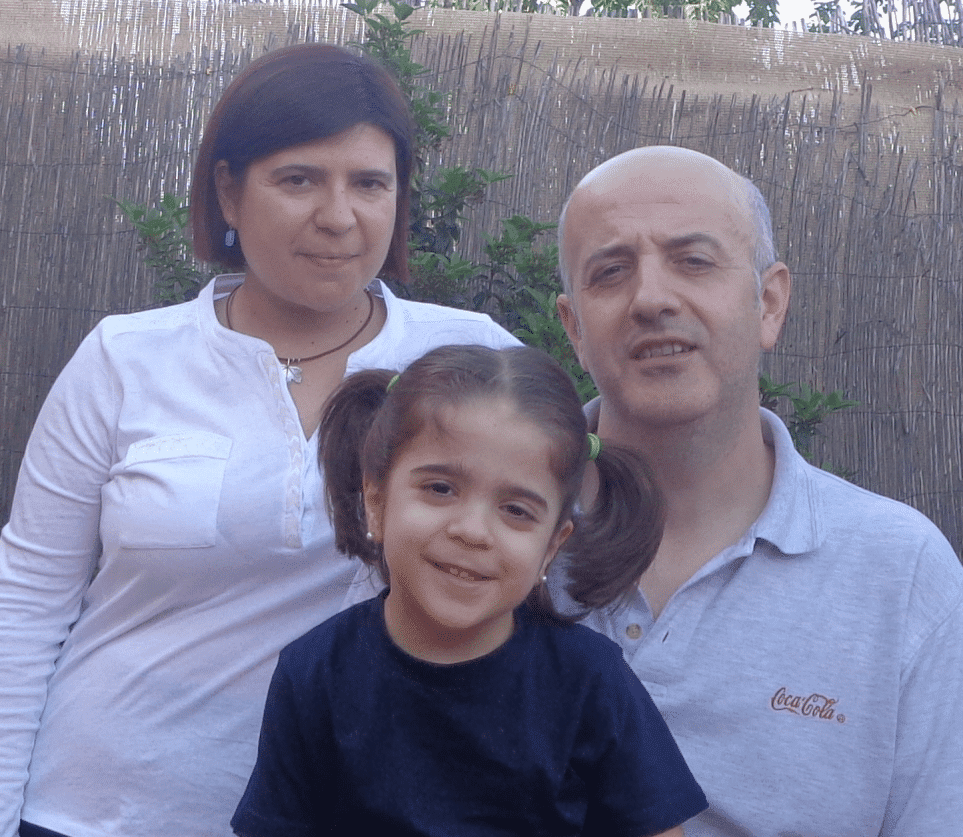 Carla and her fantastic family continue to work hard every day. Each day, Carla gets closer and closer to being completely well. Super Carla fills our hearts with a great deal of hope for the future.