AUTISM: A STORY OF HOPE
ALEX GOES ALL THE WAY
Autism Signs in Alex
As a baby, Alex cried constantly as he was too sensitive to sounds, water and foods. He was irritable and not a happy baby. 12 months of age, following an illness and a vaccination, Alex lost the speech he had started to develop, and his ability to eat solid foods. By 18 months of age, he was spending too much time engaged in repetitive actions like clapping and flapping his hands and he was diagnosed as autistic.
"I had no idea all these behaviors were autism signs. I felt that my whole life was falling apart. All the dreams I had for Alex suddenly were vanishing."
Alex's mother recalls, "When my son was diagnosed with severe autism at the age of 18 months, I felt that my whole life was falling apart. All the dreams I had for him suddenly were vanishing. I remembered crying every day, feeling hopeless, and having so many questions that nobody could answer for me. After so many doctor's appointments I always heard the same thing, 'Your son might never be able to talk, run or have a normal life.' Even simple tasks like feeding him or dressing him were so hard."
At three years of age, Alex could walk but not run. He only said one word. He did not feel pain, hot or cold, but he was overly sensitive to light touch, sounds, and tastes – getting dressed or taking a bath were excruciating for him. He was chronically ill with frequent respiratory infections, and he had digestive problems and many allergies. He slept poorly, and was prone to temper tantrums – more known autism signs.
Within a few months of treatment Alex went from saying only one word to saying all the colors and all the letters of the alphabet.
Mother attended the What To Do About Your Brain-Injured Child Course in Philadelphia at The Institutes for the Achievement of Human Potential. She then began a treatment program with him at home using all she had learned.
Within a few months of treatment Alex went from saying only word to saying all the colors and all the letters of the alphabet. He began to request things with speech and could count from 1 to 10. The repetitive movements and his hypersensitivity went away. The Nutrition Program that his mother implemented was important to stop the frequent illnesses that Alex had; he was now very healthy.
Alex adored reading
Alex enjoyed his early reading program with his best teacher, his mother. Alex's mom used the book How To Teach Your Baby To Read, by Glenn Doman, to help guide her in teaching Alex.
Alex began reading very quickly; in fact, reading was great for his language development. He adored reading – it opened up a new world for him of learning. In this video, Alex shows off his new ability.
Now Alex spoke in full sentences, was able to run, to ride his tricycle, read commercial books, and express his feelings
His parents were very pleased by Alex's results. They returned to The Institutes for an appointment so that Alex could be evaluated by the staff and prescribed a specific treatment program tailored for Alex. He also accomplished a good crawling, creeping, running and brachiation program after his first appointment at The Institutes and as he began the Intensive Treatment Program.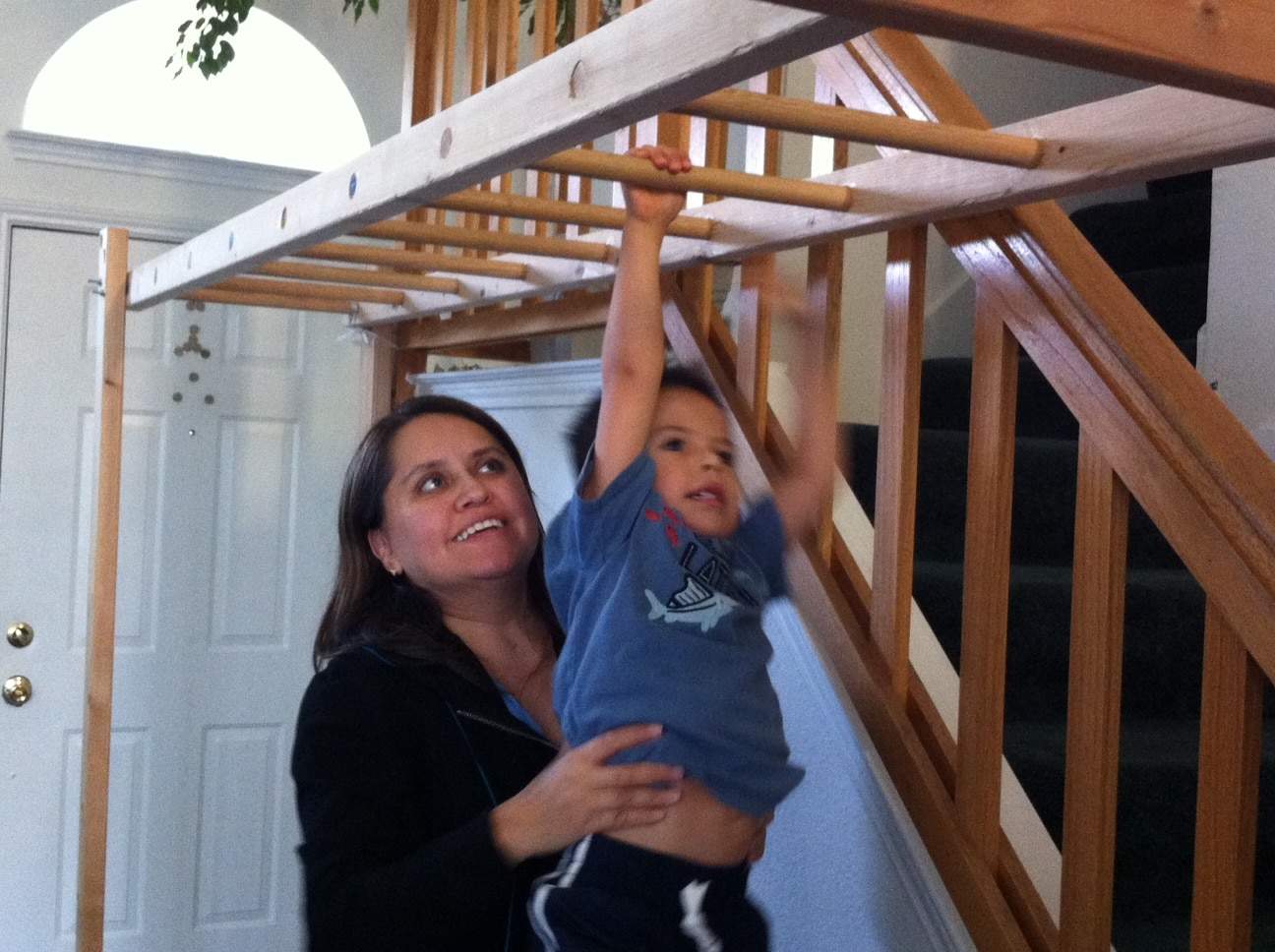 At four years of age, Alex had already come a long way. He spoke in full sentences, and he was able to run, ride his tricycle, read commercial books, expressing his feelings, and count up to 100.
Mother continued working hard with Alex at home, with added emphasis on his nutrition program. She found this to have a strong influence on Alex's health as well as his behavior and speech development.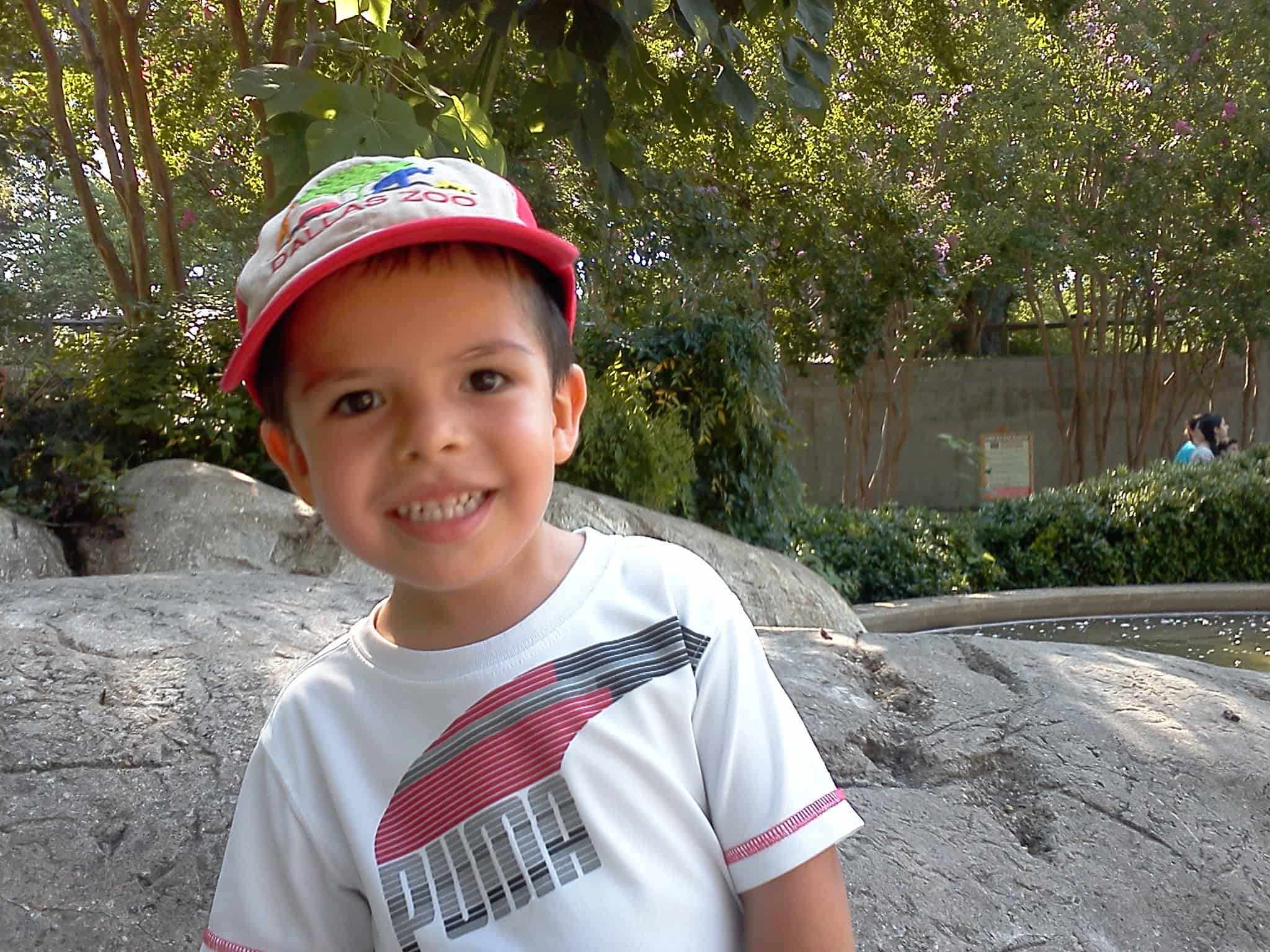 Alex loved to learn, and although Mother could not read or write music or play an instrument, she introduced him to the piano. As a result, he began to teach himself to play the instrument. He took to it quickly, demonstrating that he now had a good ear for music and was a quick problem-solver. Not only could he learn to play songs quickly, but he also enjoyed writing his own beautiful compositions.
In some areas now Alex is above his age level
Here is Alex playing an original composition that he created, at only five years of age, which he called "Rainbow".
Alex is now six years of age. He is intellectually, physically, and socially excellent, as well as very healthy. He is at least at his age level in all areas – and in many areas he is above age level. He impresses everyone he meets with his intelligence and wit, physical ability, and kindness and social ability. The autism signs from the beginning of his life are no longer there.
The staff of The Institutes congratulate this wonderful and dedicated family for working so hard and with such love and determination to bring their hurt child to wellness. The staff are very proud to graduate Alex Marquez from The Intensive Treatment Program, and we have every confidence he will continue to succeed in all he does.
Learn More About the What To Do About Your Brain-Injured Child course
For more information, or to enroll, Contact Ashley
Phone: 215-836-4868
Email: wtd_registrar@iahp.org